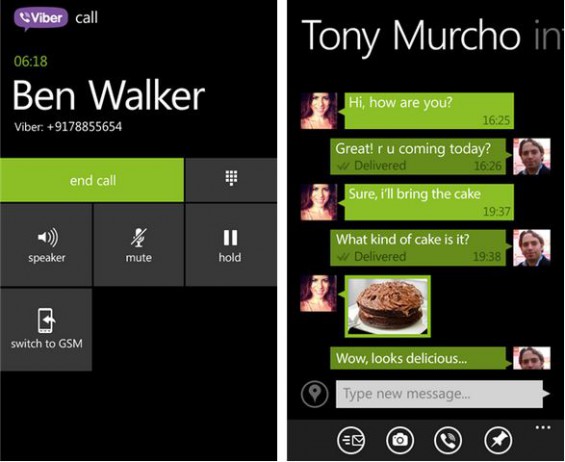 Mention "VoIP" and "cheap calling" to people and Skype is usually the download of choice. You might not have heard it, but Viber is another option and is doing rather well. It's available for pretty much any platform you care to shake a stick at and offers free calls, free texts and free photo messages to other Viber users across the world.
They already have the best quality VoIP calls using 3G or WiFi but now, with the Windows Phone 8 version, there's HD sound, Live Tile sound and perfomance enhancements too. Notifications will now pop up on the lock screen and it'll sync with your address book.
The Windows Phone Blog has more details.