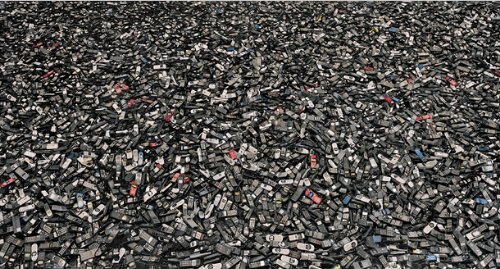 I'm confused, I don't know what to do. At times I feel I should give up and just not bother.
Mobile phones have me confused, I spend most of my days reading up on and writing about the latest phones. A good chunk of my life is also spent buying and selling phones as well. The problem I am currently facing is there is just too much choice. In the past I've just gone with whatever I could get cheap, but this time round I fancy something new.
As the more eagle eyed readers may realise I'm a regular dual phone wielder, I currently carry an HTC 8X and a Galaxy Note II and I'm looking for something new and dare I say it "revolutionary", the Windows Phone side of things is simple, I think I'm going to get a Nokia Lumia 920, mainly down to the Nokia apps and the camera. But it's the Android side of things that have me totally confused.
My Galaxy Note II is rather good, but I've decided it is just too big. My brain is telling me to get a Nexus 4, but with all of this marketing stuff flying around for the Galaxy S4 and the HTC One I think
"ooh I'd like one of those"
I know whichever I get I'll find a problem with, the S4 will be just too full of Samsung stuff that needs turning off or masking, the HTC One will become annoying with the omnipresent BlinkFeed and the non removable battery and with the Nexus 4 the list of things I'd be unhappy with is quite long.
Then you also have the specifications to think about, Dual Core, Quad Core, Octo Core, 720p, 1080p, WVGA, MicroSD, Removable battery, Intel X86 chips just to be different, 4″, 4.3″, 4.5″,5″,5.5″. It's all just too much choice.
Software also becomes a massive part of the decision, do I go Sense or Nature UI and have to wait a while for the Android 5 update, do I go stock and get Android 5 almost instantly or do I go with Sony or Motorola with their near stock experiences that will still take forever to update. Again it's all just too much choice.
Trying new things is also important to me, I use Windows Phone 8 every day just to see how alternative OS's work, I've dabbled with iOS before and recently I had a few weeks with the BlackBerry Z10. Something new always appeals, I still haven't tried an iPhone 5 yet.
So should I just not bother anymore and keep my current phones till they die, do I just wait for the next generation after this, do I just stick to one phone and be happy, should I seek help for my addiction, psychologist?
I really don't know what to do, I suppose I could wait for the Sony Xperia Z, Motorola RAZR i, LG Optimus G Pro, the ZTE Grand Memo, the Huawei Ascend Mate, the Nokia EOS, the Nexus 5, another Galaxy Nexus, the Motorola X or just something else.
Help me please……..