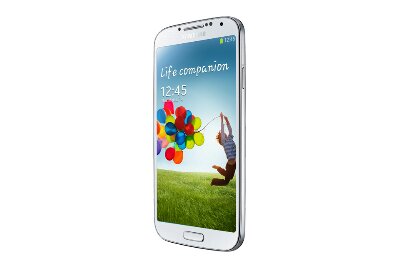 Are you itching to get a Samsung Galaxy S4? Do you want a £100 Play Store voucher and the chance to win a Galaxy Note 10.1 and a Galaxy Camera?
Well Phones 4U is going to be the place to go today.
•        FREE GOOGLE PLAY VOUCHER WORTH UP TO £100 WITH EVERY 4G EE GALAXY S4 PRE-ORDER AT PHONES 4U
•        ONE PRE-ORDER CUSTOMER EACH DAY TO ALSO WIN A GALAXY NOTE 10.1 AND GALAXY CAMERA UNTIL 25TH APRIL
As usual there is a catch though. The vouchers are only for EE contracts and the values varies depending on the contract.
Customers opting for a Samsung Galaxy S4 on 4G EE contracts at £46 and above will receive a £100 Google Play voucher; those picking £41 contracts will receive a £50 voucher; and contracts at £36 will receive a £25 voucher
But if you do pre-order then you'll be entered into a daily draw to win a Galaxy Note 10.1 and a Galaxy Camera.
Phones 4u will be giving away the highest value pre-order bundle of any UK retailer, by offering ALL those pre-ordering the new Samsung Galaxy S4 the chance to win the latest Galaxy Note 10.1 and the innovative Samsung Galaxy Camera on every day of the pre-order period, worth almost £800
So if you're planning on pre-order img today have a look at Phones 4U, they have a web page here where you can pre-order it.