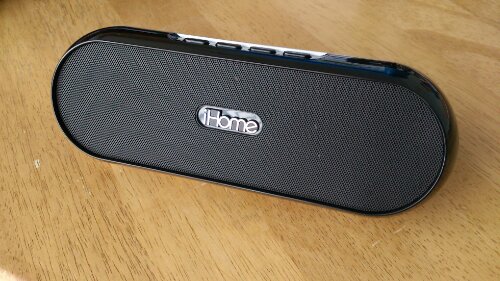 Cables. Bleugh. We don't like them. Bluetooth has stopped us needing cables in our ears when we're making or receiving calls, and now we're seeing more and more of these – Bluetooth speakers.
This particular one is for iHome Wireless Speaker. First I'll hit you with the details. This doesn't need you to add batteries, you already have a rechargeable unit inside. It'll charge from the very same microUSB charging cable you use for your smartphone. If you have an iPad or iPhone (with one of those pesky cables that ISN'T micro USB) then don't worry, there's a micro USB cable in the box and you can charge the unit off any USB port.

Also in the box you'll find a 3.5mm audio cable so, if you have a device that does't use Bluetooth then you can plug it in the back and flick the switch on the back to go to "AUX IN" mode. One extra item is included, and that's a magnetic cover / stand. When you're moving around this sticks to the front of the speaker to protect it from damage when it's in your bag or suitcase. When you reach your destination, you just pop it off the front (it's magnetic, so it's easy) and a couple of legs fold out from underneath. Suddenly this cover becomes a stand for your iPad, so you can prop that up and use it as an internet radio, media server and YouTube player.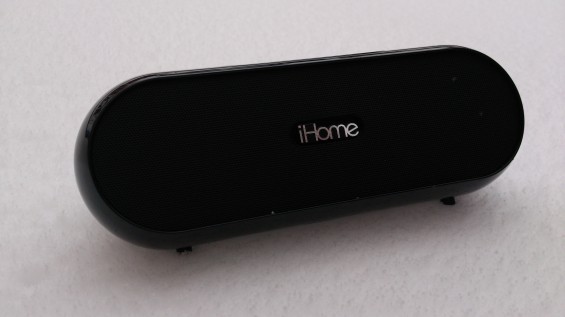 To begin with you'll need to charge the unit. The instructions say to charge the unit for 8 hours solid and the speaker will have a green flashing light whilst this is happening.
To pair up the device, just flick the Bluetooth switch to the Bluetooth position, then press and hold the Play / Pause button. The LED on the front will flash orange instead and this shows that pairing has started. Now you'll just need to grab your phone and start looking for devices over Bluetooth. With every phone I tested it just paired, but if it does ask you then just use 1234 as your passcode. The speaker system will beep twice when you try and connect. If you don't pair a device within three minutes then it'll just power down again.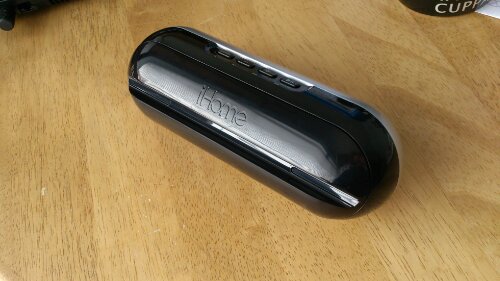 Once you're paired you get to control the volume and play or pause audio, plus you can of course power on or off the device with the appropriate buttons on the top.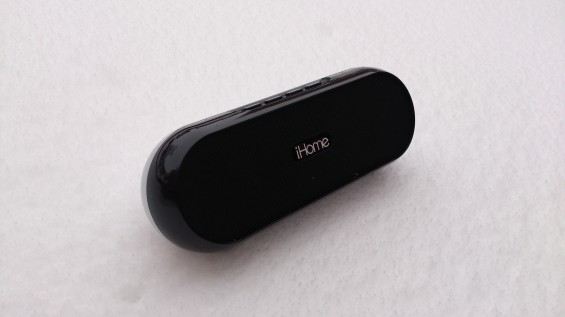 The speaker system, or iDM12 to give it it's full name, is more than just your usual Bluetooth speaker. There's SRS Trubass which adds some extra whoomp to your audio experience. To be honest, as I used the system more and more, I really did notice a certain depth to the sound. I mean sure, don't get me wrong, these aren't like the speakers in your local cinema, but they're far better than anything we've tested before. The bass, the lack of vibration or distortion, it produced a quality sound no matter what volume you set it to. I did find that apps like Equalizer helped to adjust the sound to your liking.
The battery life was solid and overall I was pretty impressed with these. I can't find them on the iHome website but you can get them from Amazon for $45, which is around £30.
Get more info on MoneySupermarket Bluetooth speaker roundup