The new Galaxy is arriving late on Thursday. We will, as usual, be covering the event live. Set to launch in New York, Samsung USA have just tweeted this official photo.
Yes, we know you can't see a great deal. Yes, we know it looks a lot like the existing S3. It's not the fact that Samsung haven't turned the lights on, this is all about teasing you and keeping you interested. Stopping you from potentially buying a competing handset maybe. Like an S3.. come on, this is an S3 isn't it Samsung?
It seems to look pretty similar to the leaked photos we saw earlier though.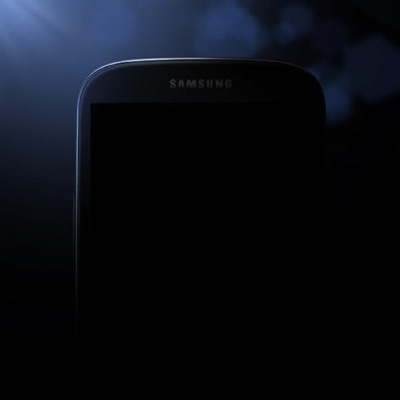 What can we say about it? Well, it's certainly got that distinctive Galaxy design – like the S3. Other than that we can't really see a great deal, apart from the fact that it looks like the S3.
The S4 / SIV or "sieve" as we're affectionately calling it, is said to have a 4.9″ 1920x1080p AMOLED screen, eye-tracking and possibly wireless charging too. It'll apparently run a Exynose 5 Octa quad-core processor with something called "Android" as the OS. 😉
Source – Twitter