The Z10, within the halls at least, seemed to be pretty hard to find during the insanity that is Mobile World Congress. However, during an event called "ShowStoppers" it was drawing a great deal of interest from the assembled press. Many actually queued – something press don't often do – to have a play with the Z10 and try out the new interface.
The device, it has to be said, is a hugely important device for BlackBerry. Many of you may have used one of their QWERTY-based devices already and, having used one of those myself, I have to say that they do the job of always-on email very well. There's a love for a physical keyboard, and it always confuses me a little when I see a continual stream of devices appearing without a "proper" keyboard. Here though, BlackBerry are almost starting again, ditching the "RIM" name and returning with a new interface which works rather well indeed.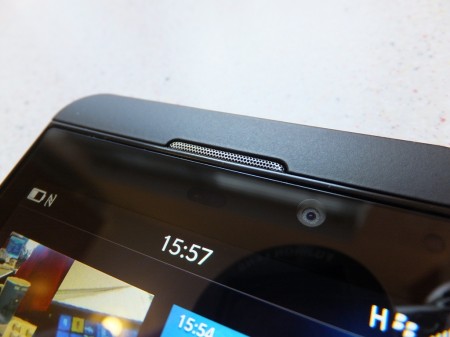 Now, if you want one you can always have a look at EE. If you choose the Blackberry Z10 then don't forget that it's a 4G device so you could perhaps go for the £31 deal over 2 years. That'd get you 500MB of data and unlimited everything else. I've actually had the pleasure of using it for a couple of weeks now and, I have to say, I'm really rather impressed by the changes they've made. The camera is brilliant, the navigation (although it might take some getting used to) is fluid and the build quality, as usual, is spot-on.
As for apps, there's a few holes. Android users in particular are probably used to getting most of their apps for free, but with the Z10 you'll find that there's a small charge involved instead.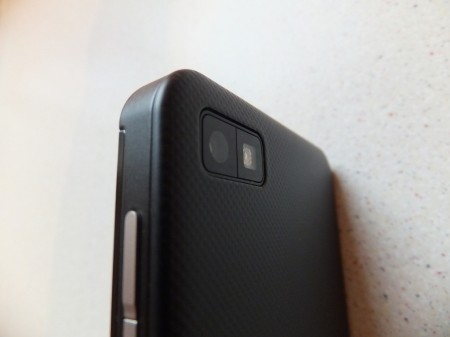 So, maybe Android is the answer. The Samsung Galaxy S4 is about to launch (get the full live coverage here) but that doesn't stop the Samsung Galaxy S3 from being a rather epic phone. My wife has one and she loves it, even though it's drowning in free games that my son has downloaded.
But I'm interested. I'd love to hear what you think and whether you've decided to get yourself a Z10. Perhaps you've been given one by your employers. There's a lot riding on this device for Blackberry, so we'd love to hear from you.