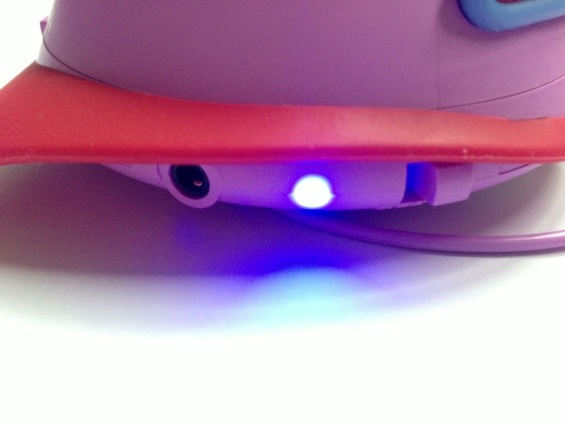 Cool new gadgets just keep coming and coming!
GEAR4 have added to this with a new range of speakers. The one we have is the Purple Bird from Angry Birds Space.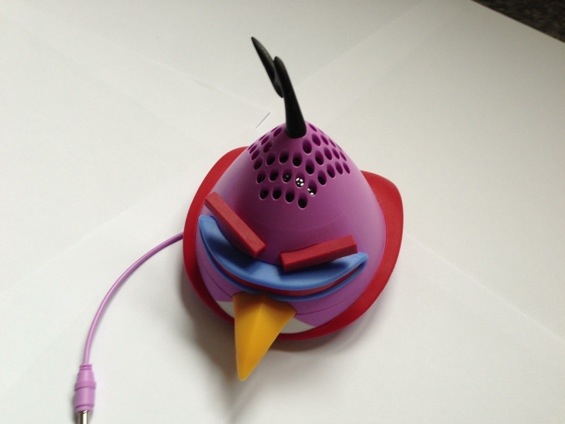 I'm not usually a fan of portable speakers, seeing the little "chav" stood on the corner with the rap blasting put me off. However, this one looks fantastic and it sounds good too.
The material used to make the speaker is a soft plastic with the same material being used for the beak and the little hair spike this makes them flexible. It's fantastic with younger ones. They can play with the floppy bits without breaking them. The speaker is created with bright colours and detailed design and it truly does look funky fantastic.
The sound is much better than I thought it would have been. It really has surprised me.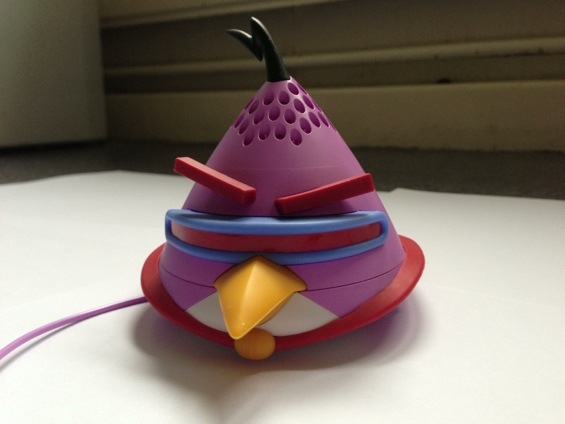 Plug it in using the short 3.5mm lead permanently fixed to the speaker, crank it up (using the iPhone there was no distortion) and away you go. The vocals are clear and for a small speaker the bass is fantastic too.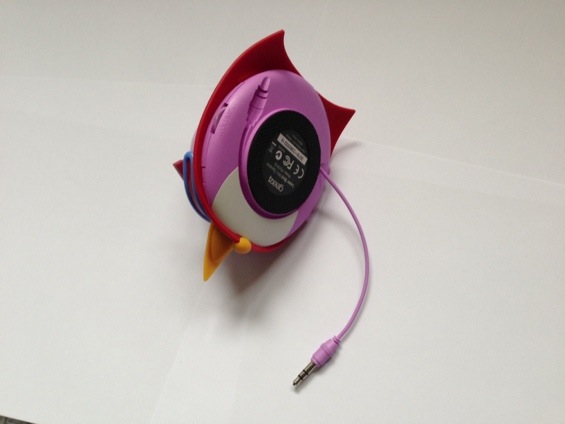 It is possible to link more than one of these together but only having one I couldn't try it. The diagrams look cool though and it would increase the volume and quality of sound. If we can get another I'll let you know how it goes.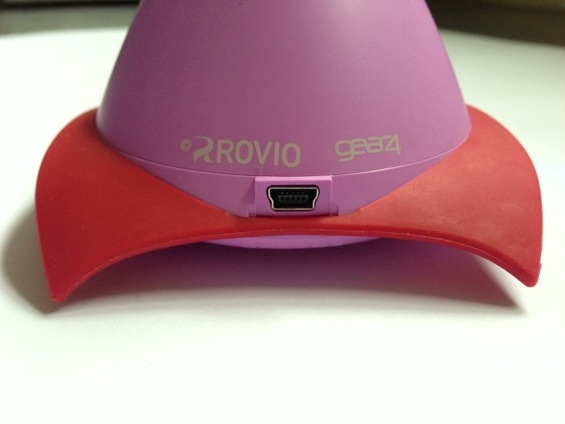 Overall the Angry Birds Space speaker is a good bit of kit, it could be considered big for a portable as it doesn't really fit in your pocket. The sound quality, design and build of this product is very good and it's definitely worth a buy as a novelty item if nothing else. My 6 year old loves it, maybe one for the little one. Find them in Mobile Fun'sspeaker section. I would also like to thank them for the opportunity of reviewing this one.