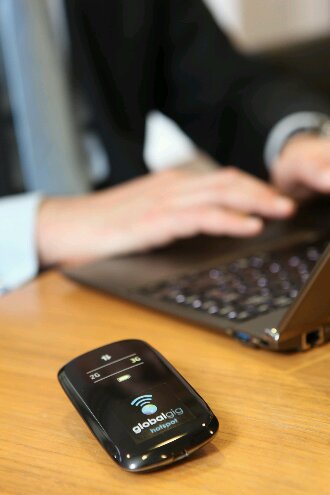 If you intend to go abroad and use data then you usually need to either remortgage your home or take out a roaming data plan. Three do unlimited data for a daily charge of £5 and other networks are starting to offer smaller allowances at a daily charge, but if you're heading abroad often it's going to cost you a packet.
We've mentioned Globalgig before and they're a great option if you're travelling. In just three months they've now expanded their coverage to include, the Republic of Ireland, Hong Kong, Denmark and Sweden. America, Australia and the UK are already on the list and they've now dropped their prices to just £10 per month for 1GB of data, no matter which supported country you're in.
Their MiFi unit is small and portable and you don't need to worry about SIM cards either.
More below..
Link – Globalgig