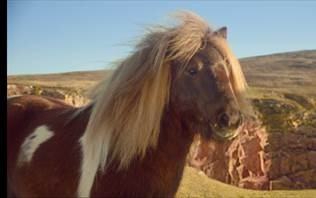 Three have gone a bit pony with their new ad campaign. The new commercial features a moonwalking Shetland Pony (yes, you read that right) and you'll be able to share version of the ad through an online remix tool – ponymixer.com.
It's to promote the fact that people love to share silly and daft stuff across the t'interwebs and this ad carries the strapline "Silly Stuff. It Matters"
Although Three don't currently have 4G they'll be rolling it out soon and, after another raft of price increases by T-Mobile and Orange, they'll no doubt get a lot of attention. Three also promote their "ultrafast" DC-HSDPA network and have unlimited data packages in their arsenal.
By the way, the Pony is called Socks and you can see him strutting his stuff below… 🙂
http://www.youtube.com/watch?v=Ekr05T9Iaio