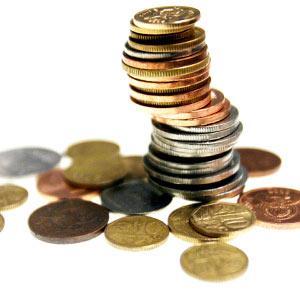 It has been announced that both Orange and T-Mobile are to increase the price of current pay-monthly customers bills by the rate of the Retail Price index which stands at 3.3%.
This price increase will take effect from 10th April 2013 for Orange customers and 9th May for T-Mobile customers.  There is a price freeze for those customers who have taken out contracts recently. All customers are due to be contacted by letter giving them the mandatory 30 days notice.
Orange customers that joined the affected tariffs between 2nd December 2012 and 8th April 2013 will receive a 6 month freeze whereby they will have no increase for the freeze period. T-Mobile customers who joined or upgraded before 22nd January 2013 will experience an increase from 9th May 2013 although those who did or do so between 1st December and 8th May 2013 will also have an increase freeze for 6 months.
The freeze does not apply to SIM only deals. Business customers on Orange are not affected whilst the majority of those on T-Mobile will be. Customers will be presented with a series of options to avoid the price rises ranging from migrating to EE, upgrading, moving to a non-impacted price plan or taking advantage of a new option which is available from 10th April called Fix Your Monthly Plan.
Fix Your Monthly Plan enables you to pay a small amount which ranges from 50p to £2.00 per month on top of your contract charge in order to ensure that you receive no price increases.  The amount you pay depends on your current line rental.
EE claim that most customers will see an increase of less than 75p per month, a customer on a £26 per month contract will be paying £26.86 per month after the increase.
Customers will not be allowed to terminate their contracts early due to the price increase nor will they be allowed any exceptions to their terms and conditions. Full details of the new prices can be found at  www.t-mobile.co.uk/pricechanges or www.orange.co.uk/pricechanges.
We spoke to an Orange / T-Mobile representative who told us…
"As a result of rising business costs, we are having to increase the price of some Orange and T-Mobile monthly plans. Typically the increase will be 70p a month."
"At the same time, we have listened to our customers and understand that some would like the option of fixing the price of their monthly plan. That's why we are also launching a "Fix Your Monthly Plan" option – the first of its kind in the industry."
"We know prices rises are never great news, but we always aim to offer great value to our customers as well as the best service on the UK's biggest network."
Are you affected by the price increase?  Let us know your thoughts in the comments below.