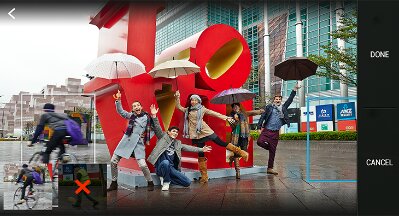 Android is popular partly because of the way you can set your homescreens up however you want. Be it a blur of icons and battery eating widgets or a minimal artistic vision of beauty. Either way it's one of the attractions to the platform.
HTC have been shipping Sense on their devices for many generations of devices now. In the past it seemed to be a regular criticism of any of their devices. With regular comments "if only it ran vanilla Android" or "if only they'd make another Nexus" littering most reviews of the recent HTC devices. HTC seem to have taken this criticism on board and have come up with Blinkfeed.
They have posted an interesting article on their own blog. About their market research.
During our research, a few consistent patterns emerged:

– Most people don't differentiate between apps and widgets.
Widgets aren't widely used – weather, clock and music are the most used and after that, fewer than 10% of customers use any other widgets.
Most of you don't modify your home screens much. In fact, after the first month of use, approximately 80% of you don't change your home screens any more.

What did we learn? We needed to dramatically reinvent HTC
I'm not sure who they questioned about using their phones. I'm always fiddling with mine. I guess normal people just get the phone and keep the out of the box arrangement.
HTC have also identified that people mainly use their phones for music and photography. Hence this new focus on sound quality and imaging quality. The more I read about the HTC One and the new software enhancements the more I think it will be my next device.
If you want to read the article yourself head over to the HTC blog.