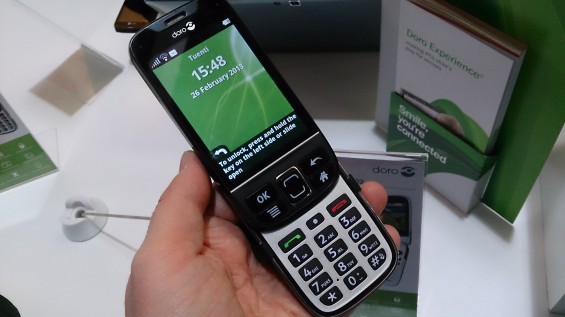 Doro, like Fujitsu and their Stylistic S01, are pushing phones to elderly / senior customers.
Is there room for two competing companies in this sector? Well yes, and it's only going to get bigger. Doro tell me that some 80% of people aged over 65 now have access to a mobile and half of them are considering a "smart phone" when they upgrade. Here in Europe the elderly population percentage is growing, and they've just announced that the new Doro PhoneEasy 810 (which sadly isn't on display just yet) will be their first "touch only" model.
Like the Fujitsu solution, Doro have their own interface which sits on top of Android. However, they also have their own OS which they use on other Doro handsets. The current Doro PhoneEasy 740 uses Android and has a 5 megapixel camera, GPS, slide-down numeric keypad and that custom UI. There's some thoughtful features and tweaks to make it easier to use, like a big "OK" button and instant access to your dialler – no on-screen softkey, just a big green "call" button and a big red "drop" button.
There's a web interface too, which a carer or relative can use to keep in touch with the user. I spoke to Chris Millington, MD for Doro in the UK. He showed me the phones and how easy it is for users and relatives to communicate through both the phone itself and an easy-to-navigate web portal which allows both to send and receive web pages and information. Their "DoroExperience" system has already been a phenomenal success. It allows easy setup of the phone, contact entry and you can push apps out to the phone automatically via a their DoroExperience web portal.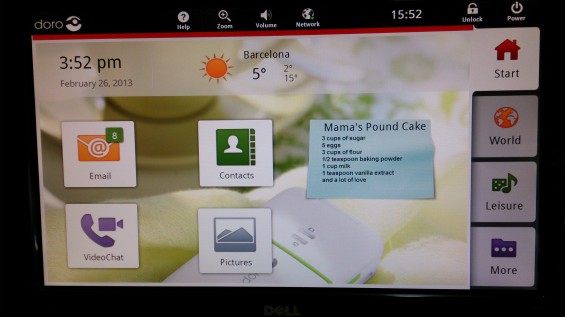 Doro do, however, have to be a little careful about how phones are marketed to end users. Here in Europe the elderly population don't necessarily want to be sold a phone with "an emergency button" (which is on the back) so Doro name features differently. There's undoubtably all the safety features you could want, including an "ICE" (In Case of Emergency) screen used by emergency services. This contains information such as allergies, medication and existing conditions.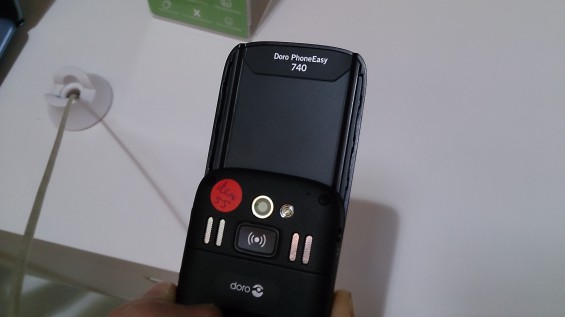 They're also finding that it's not just the elderly who are after this more simplistic interface, as many have now become perhaps tired of looking at thin, expensive smartphones with "complicated" user interfaces.
Doro handsets are selling well and are available in most mobile stores, even your local supermarket. Sales are up and business is definitely good. While other companies release more and more smartphones, Doro can step in with inexpensive and easy-to-use handsets which also appeal to those wanting a traditional feature phone.