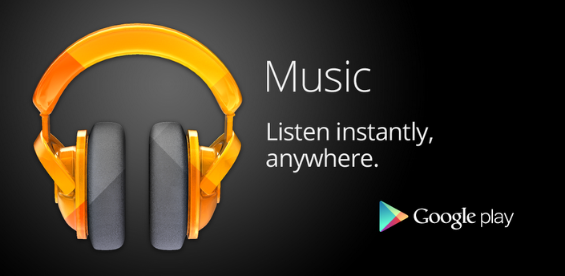 A captive audience of 73% of the entire worlds smartphone market can lead to some interesting propositions.
Of course, the company is Google and their seemingly unassailable position in the smartphone market which gives them a captive audience.
According to the Financial Times, Google are about to exploit that captive audience with the launch of a free music streaming service to compliment Google Music.
Naturally as Google's primary business is advertising the service would be funded by the use of such adverts as is their chief rival, the free service provided by Spotify.
The service could be enabled as an app downloadable from the Play Store, incorporated into Google Music or even bundled directly with new handsets.
The Financial Times also says that Google will offer paid subscriptions as well as free unlimited listening although there is no word yet of pricing details.
With Google Music already fully in the US, the UK and several other European countries, Google are well placed to deliver a service that will at least offer some competition to Spotify and to a lesser extent Deezer.
We'll keep you updated as and when more details become available.
Are you likely to use a music streaming service from Google?  Would you be willing to pay, would you drop your Spotify subscription and swap?  Let us know in the comments below.