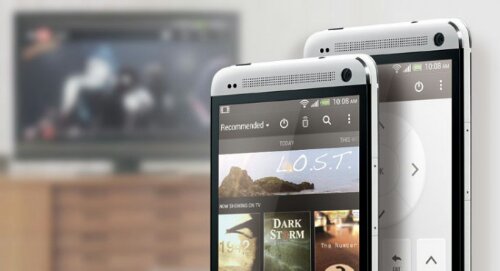 Not so many years ago most phones/PDA's came fitted with a IR (infrared) emitter, but this has slowly died a death and the technology was left behind. Bluetooth became the new way to transfer data.
I remember lining up two devices to"beam" over simple text files or ring tones (the ones you had spent ages programming in yourself). It took ages!
Now, following the release of the HTC One, the company are hoping to revive this with the inclusion of a clever IR emitter within the power button.
HTC has released a new API to its OpenSense SDK to help developers take advantage of the IR hardware on the HTC One.
Now just sitting looking at the amount of remotes in my living room alone this could be a really good idea at the last count 4, all replaced with the phone, currently sky has a good Sky+ app for sending record instructions to your box and also included is basic gestures to control playback etc, but  imagine a swipe left or right and there's the full remote ? another swipe and your full TV/sound system/DVD player remote ? Same for Virgin BT and other set top box manufacturers.
Why stop there, control your camera, printer even your electric gates, garage door ? (Quick note, the author has neither electric gates or garage door) .
But here's the the catch I think currently this is limited to the HTC One are any other phone makers thinking or bringing back the IR emitter?
Will developers get on board? Are more HTC phones going to be fitted with this emitter?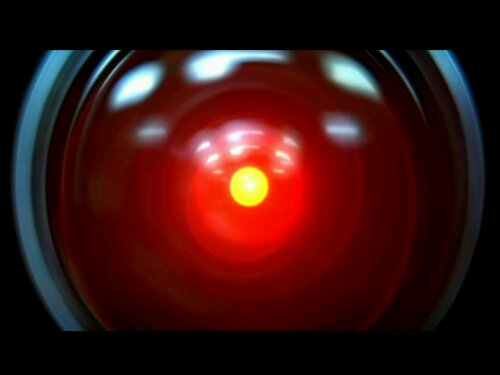 Here the quote from the HTC site  ..
One of the most exciting features of the newly unveiled HTC One is its built in IR (Infrared) capabilities. Today HTCDev is excited to announce the addition of an IR API to the HTC OpenSense SDK.

This new partner API will be offered upon request to developers looking to leverage IR for potential apps on the new HTC One.

The first use for IR in the new HTC One is Sense TV. Part of Sense 5, Sense TV leverages the built in IR port on the device and allows you to control your TV and home entertainment center directly from phone. Additionally, Sense TV pulls together a TV guide based on the user's geo-location during setup.

So when you're traveling, the TV guide is updated with local content on the phone and you can start browsing and watching programs. Right out of the box, your new phone has all the capabilities of a universal TV remote and more.

This new API allows your phone to "learn" the key codes from your remote or other IR-capable device and then control it. With the expanding use of IR, your apps could easily adapt to new hardware such as printers, DSLR cameras, real estate lock boxes and many more.