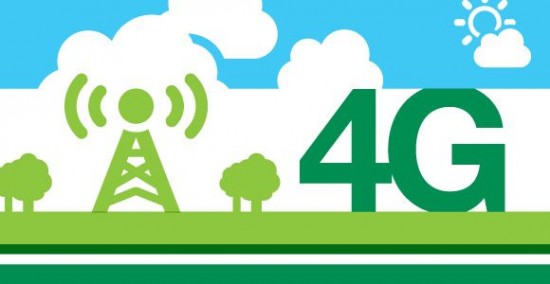 Ofcom today have announced the winners of the licenses to run the 4G networks here in the UK.
There are 5 winners in total and the auction raised some £2.3bn with Vodaphone paying the largest amount of £790.7 million.
The winners are:
Everything Everywhere Ltd

Hutchison 3G UK Ltd
Niche Spectrum Ventures Ltd (a subsidiary of BT Group plc)
Telefónica UK Ltd
Vodaphone Ltd
This announcement means that Britain can finally catch up with those countries that already have  4G LTE networks in place and also that EE will finally have some competition.
There is also an interesting caveat announced on the Ofcom website which reads:
Ofcom has attached a coverage obligation to one of the 800 MHz lots of spectrum. The winner of this lot is Telefónica UK Ltd. This operator is obliged to provide a mobile broadband service for indoor reception to at least 98% of the UK population (expected to cover at least 99% when outdoors) and at least 95% of the population of each of the UK nations – England, Northern Ireland, Scotland and Wales – by the end of 2017 at the latest.
Another point of interest is the Niche Spectrum Ventures, the BT subsidiary.  This has reputedly been touted as a "last-mile" replacement whereby instead of running cable from the exchange to properties, a 4G connection is used instead.  This has obvious benefits for places such as the Highlands of Scotland where running cable proves prohibitively expensive and will enable those who are suffering from exceptionally slow or no broadband at all to get next generation speeds.
Also announced is a study to measure the performance of both 3G and 4G networks which will be carried out by Ofcom and broken down by operator.  The intention is to assess the average mobile broadband speeds received by 3G and 4G customers and will be designed to help consumers understand the benefits of 4G over 3G mobile services, the results of which will be published in the spring of 2014.
As far as we are aware this auction will not affect the existing 4G services offered by EE which run on the 1800MHz spectrum.
In a separate announcement, Guy Laurence, Vodafone's Chief Executive said,
"We've secured the low frequency mobile phone spectrum that will support the launch of our ultra-fast 4G service later this year. It will enable us to deliver services where people really want it, especially indoors. This is great news for our customers. The next generation of mobile internet services will bring real benefits to both consumers and businesses."
The full announcement can be found on the Ofcom website.