Blugri Software have a few different games out for Windows Phone. We've covered various ones in the past, mainly because the games have a certain nice polish to them. Which in my opinion puts them above the equivalents.
The latest game they have released is Spider which is Spider Solitaire. Which I have never been able to comprehend.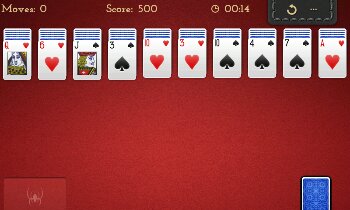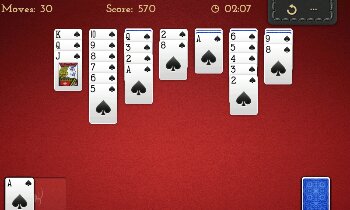 They have posted a quick video showing the game and a creepy spider.
blugri's Spider Solitaire highlights:
–    Difficulty levels: 1 suit (easy), 2 suits (advanced), 4 suits (expert)
–    Game modes: Spider (1 deck) and Spiderette (2 decks)
–    High-quality design and graphics
–     Subtle sounds
–     Efficient, fast and intuitive game interface
–    Single tap to move cards
–    Detailed statistics to keep track of your performances
–    Intelligent hints to show potentially useful moves
–    Unlimited undos
–    Interruption friendly, your game is saved when you get a phonecall or cannot finish your game
Spider is free and ad supported so head over to the Windows Phone Store on the link below. We'll have the full review later in the week.
blugri's first and highly successful card game "Solitaire" now has a successor: "Spider Solitaire"!

Solitaire has hit a staggering 50,000 downloads in only a few months, coupled with excellent user reviews. Players who love playing Solitaire can now play the Spider variant for an even greater challenge. A combination of speed, strategy and patience is vital to win a game of Spider!

blugri delivers a high-performing game with excellent graphics and an efficient, intuitive game interface. Cards can be moved by a single tap and intelligent hints and unlimited undos are available for the player.

Spider solitaire can be played in 3 difficulty levels: with just one suit, two or four. Impatient players can also get hooked on fast and short Spiderette games, playing with only one deck of cards.

Available exclusively for Windows Phone, download it from the marketplace.
Windows Phone Store Link – Spider