From 9AM this morning, Orange will be discounting all of their Pay As You Go handsets under £250 by 20% for 48 hours. At time of writing, we think phones like the Samsung Galaxy SIII mini (which we reviewed here) and the HTC Desire C (also reviewed here) are included in the offer, with the former going for £199.92 (plus a £10 top up) by my calculations – we should know for certain by 9AM if this is the case.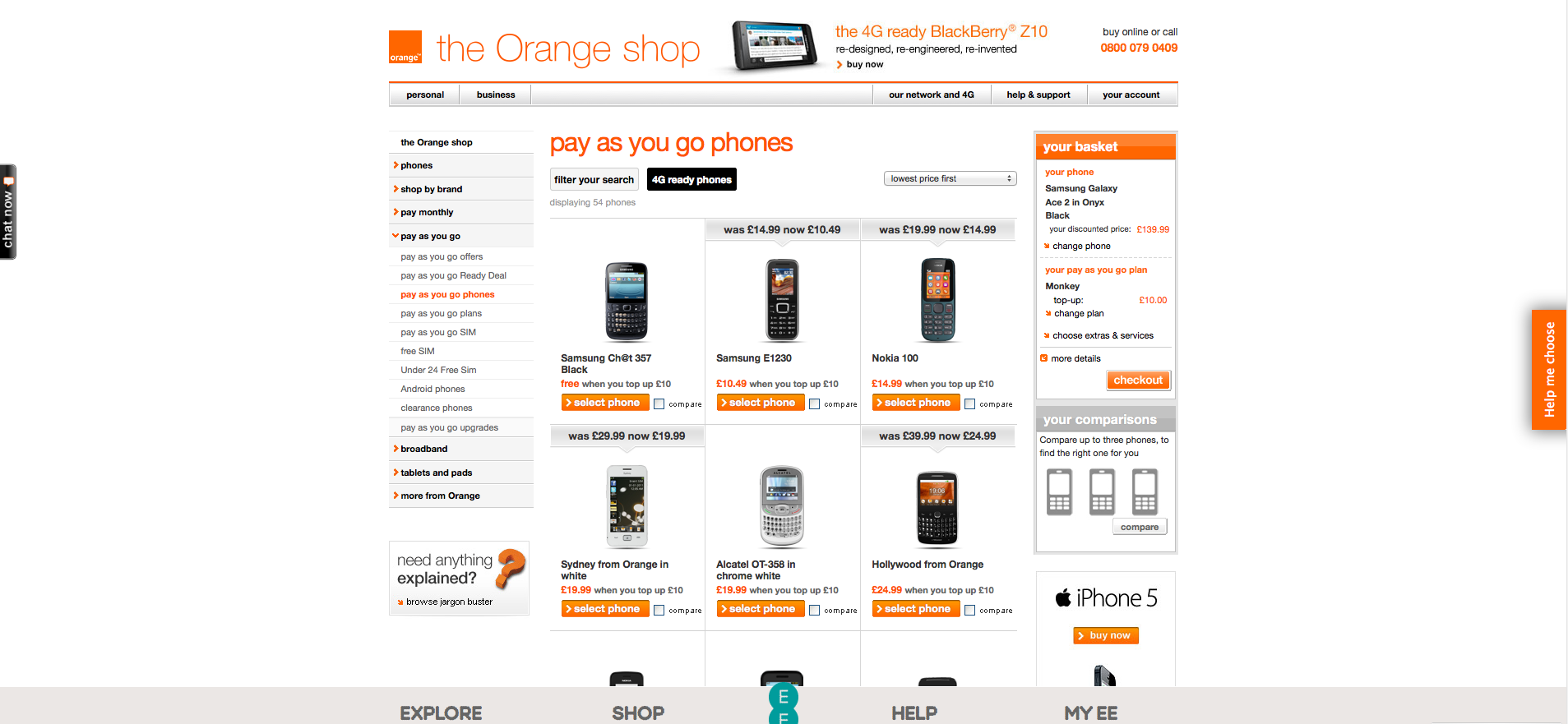 That's not where the savings end, however. Also at time of writing, the cashback website TopCashBack was offering varying amounts of cashback on Orange PAYG phones, with £30 being given back for phones over £140. As always, cashback isn't guaranteed and that rate could change at any time. This brings phones like the SIII mini down to £169.92 (again, plus £10 topup), as opposed to the £224 Google Product Search throws out.
At the moment, this deal appears to be online only, but if we find out that it extends to physical locations as well we'll let you know.
You can click the image on the left or here to browse the full range of Pay As You Go phones on the Orange website. Have you bought, or planning to buy, any phones in this sale? Let us know in the comments or on Twitter (we're @coolsmartphone).
Update: It turns out that the Samsung Galaxy SIII mini, priced at £249.99, hasn't been discounted and also that the discount for the Samsung Galaxy Ace 2 has been worked out incorrectly (priced at £119.99 on the store whereas it should be only £111.99). I've contacted Orange via Twitter and I am currently awaiting a response – this post will be updated when we learn more. Some star picks appear to be the Samsung Galaxy Mini 2 (priced at £99.99 + £10 topup) and the Sony Xperia J at £127.99 + £10 topup.
Update 2: Orange Helpers have responded on Twitter:
@mightyshakerjnr Ooops, spot the deliberate mistake. Have now past [sic] this on. 20% discount is on handset only.

— Orange Helpers UK (@OrangeHelpers) February 18, 2013
As to whether that refers to the SIII mini or the Ace 2 I'm not sure, but we'll find out in due course. It was a reply to the enquiry about the Ace 2, so my guess is that the price of the Ace 2 will change but the SIII mini price will remain unmodified. As always, keep checking back for updates.