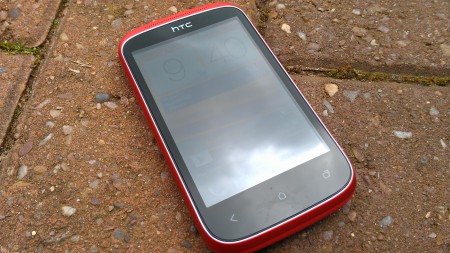 With Nokia switching most of their efforts to Windows Phone there's very few "featurephones" coming onto the market. It's left the door open for cheaper Android smartphones which, despite dropping a few specs here and there, still give owners access into the large range of apps and games within Google Play. This here is the red variant of HTC Desire C, it's actually available outside of the UK in other parts of Europe, but we managed to get hold of one to review.
Equipped with a 3.5″ HVGA screen, 512MB of memory, a 5 megapixel camera, WiFi, Bluetooth 4.0, Android 4.0.3 and HTC Sense 4.0, this runs on a 600MHz CPU. Yeah, I know – 600MHz. It might seem a little slow, but the HTC Sense interface seems to work well enough and I didn't jitter a great deal.
Made from polycarbonate, the red-coloured rear and outer section feels both tough and smooth – I liked the thin silver border around the screen too, it gave it an air of quality.
Around back, that 5 megapixel camera with fixed focus. No flash here, but it seemed to deal with low-light well enough and even if you're snapping shots in the pub they should come out reasonably well. It was responsive too, taking shots quickly and offering up some of the same filters we saw on the HTC One range. Video quality only cranked up as high as 640×480 unfortunately, so don't expect your childs sports day to come out in glorious HD.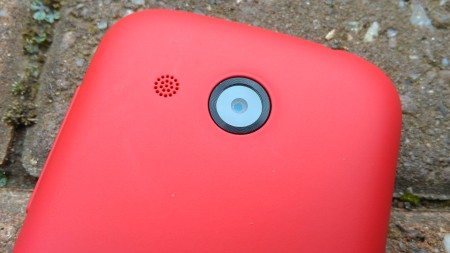 To the left of the main camera is the external speaker.
On the top of the handset, the power key for waking the device and a 3.5mm audio port for your headphones. The Beats Audio technology is in the phone and it should make music sound "as the artist intended" but unfortunately there's no free "Beats" headphones included – only standard ones. That said, the music does sound better with the Beats technology turned on.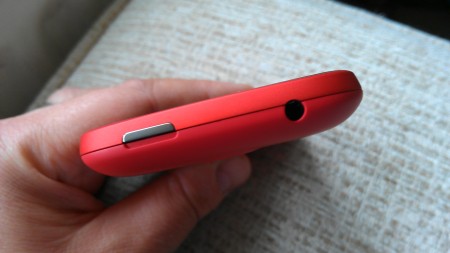 The microUSB is to the left, and on the bottom edge there's the microphone.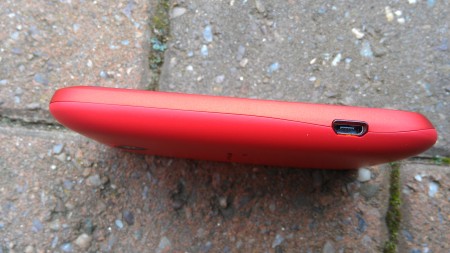 On the right side of the phone there's the volume up and down key – this is colour coded. Unfortunately there's no dedicated camera key.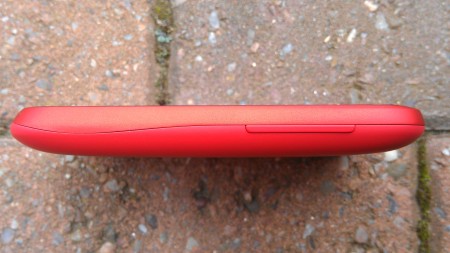 The touch-sensitive buttons up front let you move back, home and finally switch programs and apps easily.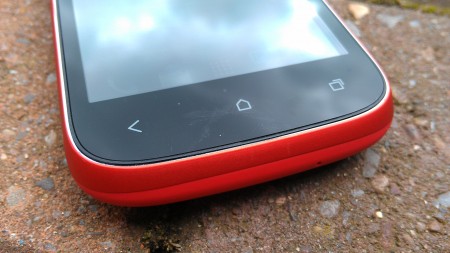 The earpiece has those tiny drilled holes, just like the HTC One range. Again, this gives it a real air of quality.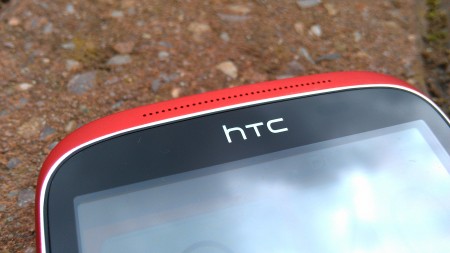 So as you can see the build quality and design of the Desire C is pretty much spot on. In length it's about the same as your average wallet – 107.2 x 60.6 x 11.95mm – and also reminds you of the Wildfire S quite a lot and doesn't feel cheap at all.
Video overview
Want the quick fix? For a look around the phone here's our video overview…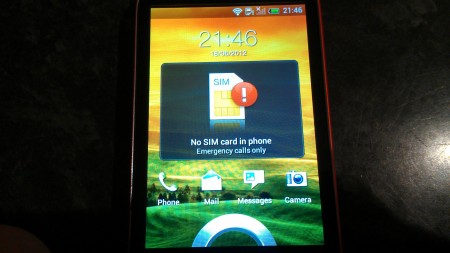 Inside
There's 4GB of on-board storage and a microSD card slot under the rear panel for additional room. As with most of the new HTC devices there's also 25GB of cloud storage via Dropbox, so you can send shots directly over the WiFi or 3G to the "cloud".
The 600MHz processor does a fairly good job of running Ice Cream Sandwich and the HTC Sense GUI, with only mild stutter when you're running several apps and trying to push things a little too far (which us geeks tend to do in these reviews). It's Android, so all your contacts are sync'd and if you're moving from another Android you'll find that everything comes with you. The Desire C can pull in contacts from other places too, such as Facebook, but you can also store your contacts on either the phone or in the Google cloud – ideal if you ever lose your phone. The Google Calendar does the same – add a meeting on your phone and it'll sync with your Google Apps or Google account to remind you and keep your life in check.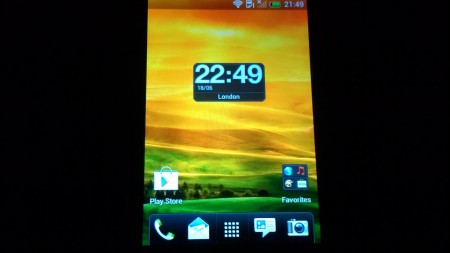 The Sense 4.0 interface and the Android "tabs" will let you drag shortcuts, widgets and apps to your main screen and position them as you se fit. A long-press on the screen will take you into the selection of either widgets, apps or shorcuts and you can search through them with a search function too. It'll show you how big each widget is too, so you know in advance if it's going to fit in the position you'd like.
Apps include Adobe Reader, Facebook, Google+ and an FM radio. You'll need the headphones connected for this to work as it'll use the cable as an antenna. The programs list is devided up into "All, Frequent, Downloads" so that you can quickly access the most frequently-used apps without getting lost in a sea of other games and shortcuts. HTC also have quick-access to the Play Store at the top of the screen and a search function so that you can seek out that all-important app even if you have thousands to choose from. In addition you'll also be able to sort, manage (remove or clear the cache) and even rearrange the afore-mentioned tabs. You can also share your favourite apps with friends.
HTC have added their Friend Stream app. Facebook have, if I'm honest, made their own app so good now that this really isn't needed any more, but you can have a Friend Stream widget on the main screen which looks pretty nice and this also ties in with Flickr.
The browser is, as with all Android handsets, pretty spot-on. You can double-tap to zoom in on text and it'll instantly re-arrange the words to fit on the screen. Although it's a slightly lower-resolution screen you still manage to fit a whole site on one screen and there isn't a great deal of "blurring" as higher resolution parts try and squeeze onto the screen.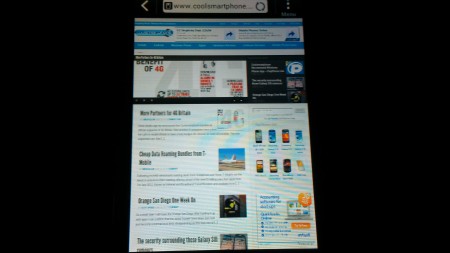 The main lock screen, like of HTC devices, lets you hop straight into the most regularly used apps – you can dive straight into the camera. Once you're into the phone you can quickly personalise the handset with your own background, lock screen and a dizzying array of sounds for ringtones and email / text sounds.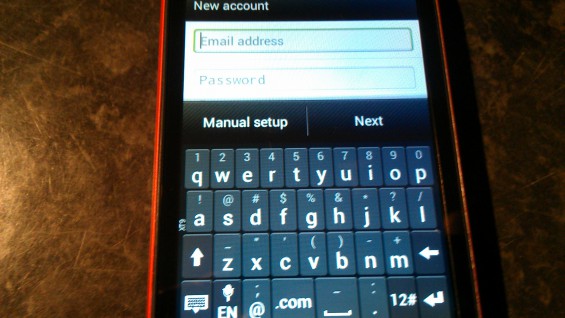 Camera examples
Here's some shots we took on the HTC Desire C. We snapped them in various conditions. There's no focus and in low-light some of the shots did suffer, but the camera does include a lot of the same filters found on the HTC One range and you can have some fun adding a sepia or greyscale filter to shots. As mentioned in the video you can instantly share your photos or upload them to Dropbox instantly to keep your snaps safe.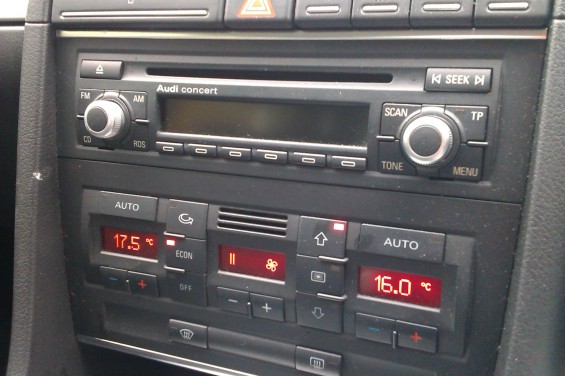 This particular shot was taken using zoom…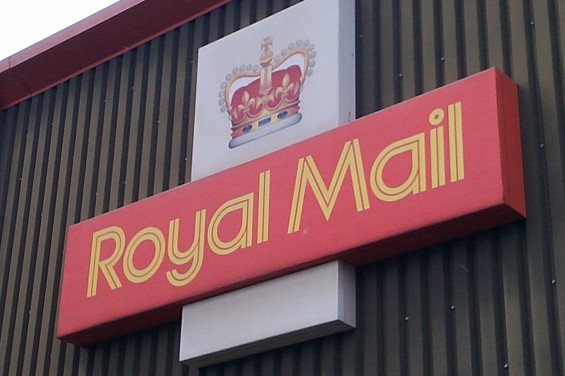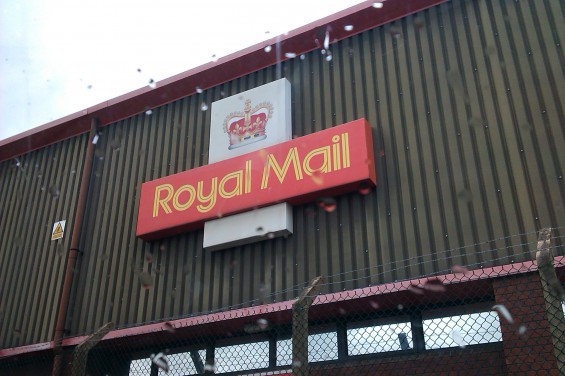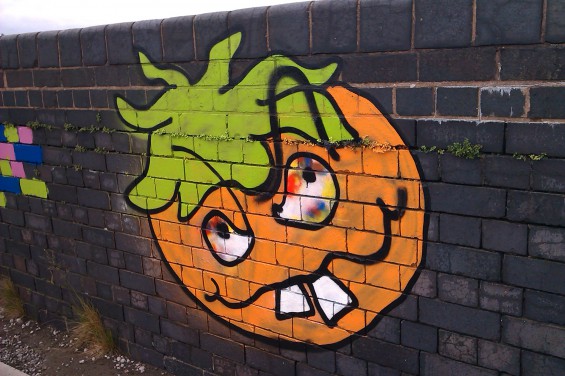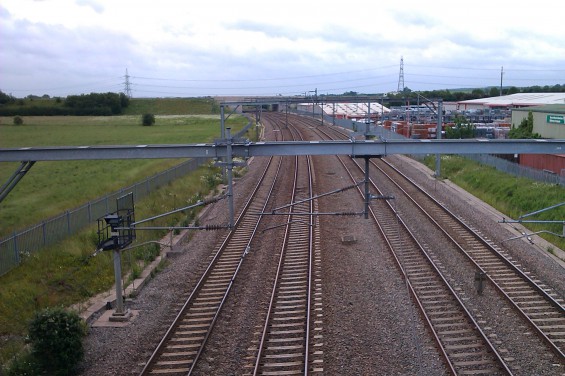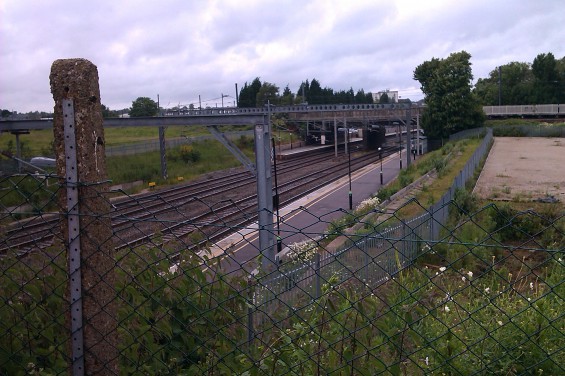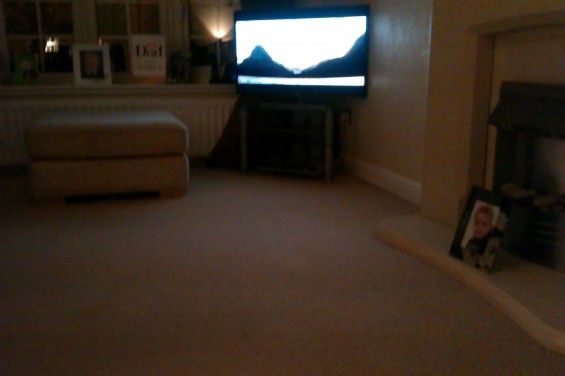 Conclusion
The HTC Desire C is currenly selling unlocked for around £189, and meanwhile you can get the all-new HTC One V for £230. Although there's a £50 difference I'd definitely hunt around for some good deals or save the £50. Sure, the HTC Desire C is a great budget phone and I won't criticise anyone who buys it – it's easy to customise, great to look at, sturdy and easy to use. The HTC One V however has a 1GHz CPU, 3.7″ screen and a better camera with flash.
Overall, if you can get a good deal on the HTC Desire (have a look in our mobile deals section) then the Desire C is a decent enough budget smartphone. Camera quality was fairly OK, but not great. The CPU wasn't perhaps as fast as it needed to be at times. However, the Beats Audio technology was a nice addition and the Sense interface seemed to run smooth enough for the most part and the screen was decent enough to deal with everything we threw at it.
Link – Our mobile deals
And finally…
We always have a few snaps that we don't use in the review, so here's all the shots we snapped during the making of this review…