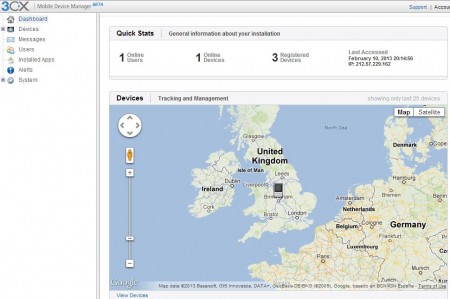 Sure, I could've used some professional software to demo this but heck – where's the fun in that eh? 🙂 Today I took a look at Mobile Device Manager, a free service which tracks, locates, secures and manages your mobile device or devices. I've spoken about it before, but I decided that a video was perhaps an easier way of showing you just how easy it is to get started.
Android and iPhone devices can be used and, with the whole "Bring Your Own Device" thing, IT bosses are looking for a way to secure these devices down. With this you can enforce policies, remotely lock and wipe handsets, monitor usage, calls, and secure down data too. Not only that, but you can also track smartphones and see where they've been.
In the video below I'm going to show you how to interact with a device or group of devices, how to send messages, locations and remove apps from the phones. Dive in and check it out, or just go ahead and take a look yourself on Mobile Device Manager..