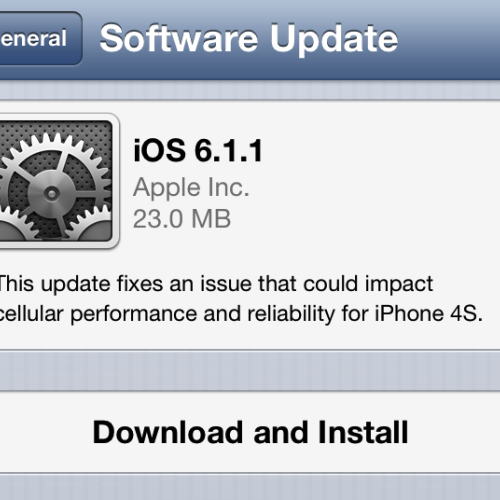 Following the previously reported connection and battery drain issues affecting iOS 6.1, an update has tonight been released for the iPhone 4S.
The update brings the version to 6.1.1 and Apple say:
This update fixes an issue that could impact cellular performance and reliability for iPhone 4S.
You can obtain the update by going to  >Settings > General > Software update, or through iTunes via USB tether.
Are you affected by the issues with iOS 6.1 or is it all a storm in a teacup?  Let us know in the comments below.