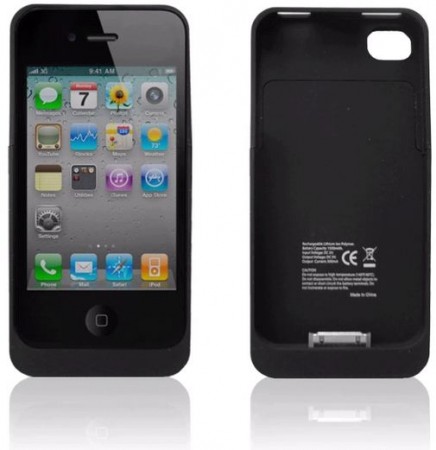 I reviewed the Movpower portable charger recently after buying the thing for our regular madness at Mobile World Congress. But wait, there's more, hows about a iPhone 4/4S battery case? It's down to £3.99 from £24.99. It doubles your iPhone 4 / 4S run time with a 1500mAh battery charging your phone and protecting it too.
This has a status LED so you know how much power is remaining and the case itself gets charged from a universal microUSB port.
If you get one, let us know what you think.
Link – Battery Case Charger