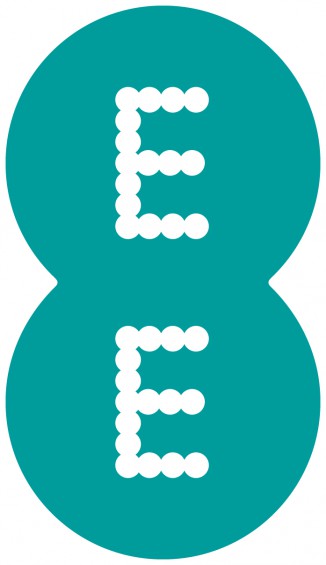 There's been lots and lots of commotion around EE's inclusive data on their newly launched 4G network.
Complaints have come in thick and fast stating that there is not enough data or that the price is too high. Today EE have announced that they are launching a new "Super-User" tariff aimed at those that use vast amounts of data on a monthly basis.
There'll be a £31 per month plan which launches on January 31st. If you enter into this particular 24-month arrangement you'll get the usual unlimited calls and texts plus you get 500MB of data included per month. You then get a range of phones to choose from which start at £29.99, like the Lumia 820 or HTC One SV LTE.
The big news, though, is the introduction of the 20GB plan. EE state that …
After listening to customers, EE will be launching a new plan offering 20GB of mobile data. The plan addresses a small number of 'super-users' (currently fewer than 1% of 4G customers), who have shown a desire to use more than the 8G of mobile data that is currently available on EE's largest 4GEE plan.
There's a new special 12 month SIM-only plan available which costs £46 per month for the full length of the plan. You need to sign-up quickly though as this deal is only available until February 28th, but it gets you a full 20GB of data to use monthly and unlimited calls and texts. If you sign up after February 28th this goes up to £61 per month.
Notch the monthly cost up to £61 per month, if you sign a 24 month contract, you'll receive one of the latest 4G handsets too. Again, you'll need to sign-up before February 28th. If you're too late and sign up after, then kiss goodbye to £76 per month.
EE are also rolling out a new 8GB SIM-only 12-month plan for £41 per month.
Will you upgrade or is the cost just too high? Let us know in the comments below…..
EE ANNOUNCES NEW SUPERFAST 4GEE PRICE PLAN OFFERS

· £31 per month superfast 4GEE promotional price plan to launch on the 31st January

· New 20GB 'super-user' 4GEE plan also introduced from £46 per month on SIM only for a limited period

22 January. London. EE, the UK's most advanced digital communications company, today announced a range of new 4GEE promotional price plans. The new packages are designed to provide consumers with an even greater choice of 4G options to suit their needs.

As a special promotion from 31 January until 31 March, a range of entry-level 4GEE plans is being introduced. For only £31 per month on a 24 month plan, customers receive unlimited UK calls and texts, and 500MB of mobile data, as well as the option to choose from a range of 4G smartphones for a one off fee such as the HTC One SV LTE or Nokia Lumia 820 which are available from just £29.99 (a saving of £90 on existing EE deals). Customers on 24 month plans can also take their unlimited calls and texts abroad with them to select destinations for just £5 more per month1 while those looking for flexibility can get a 12 month plan for only £41 per month.

Additionally, after listening to customers, EE will be launching a new plan offering 20GB of mobile data. The plan addresses a small number of 'super-users' (currently fewer than 1% of 4G customers), who have shown a desire to use more than the 8G of mobile data that is currently available on EE's largest 4GEE plan. The 20GB plan, which is rolling out across retail channels from today, will be available on a 12 month SIM-only plan at a special rate of £46 per month for the full length of the plan if they sign-up between now and the 28 February2. The bundle comes with unlimited UK calls and texts and is also available with the very latest 4G handsets for £61 per month on a 24 month plan to customers who sign-up by 28 February3 . EE is also introducing a new SIM-Only 12 month 8GB plan for £41 per month.

Pippa Dunn, Chief Marketing Officer at EE, said: "It's our aim to offer consumers the most comprehensive range of 4GEE price plans. With these new options we're looking to not only make 4G smartphones even more accessible, but offer even greater value for the small number of super-users out there – ensuring EE really does offer a package that's tailored for all customers 4G needs."

EE's superfast 4G offers a revolutionary mobile internet experience, delivering speeds typically five times faster than 3G4. The power of 4G enables tablet users to push the limits of their devices even further, allowing them to download, stream and browse the content they want, even quicker than before. In addition to superfast speeds, EE customers will also benefit from:

· EE Film – the UK film service that combines 2 for 1 cinema ticketing, listings, trailers, film downloads and streaming in one place

· EE Wi-Fi – access to millions of wireless hotspots across the UK, at no extra cost

· Discounted superfast EE fibre broadband – so they can enjoy blistering speeds at home and on the move

EE's 4G service will be available in 35 towns and cities by the end of March 2013, bringing superfast speeds to even more consumers and businesses across the UK.

Full details on the new promotional plans, including terms and conditions, will be available shortly in EE shops as well as on www.ee.co.uk