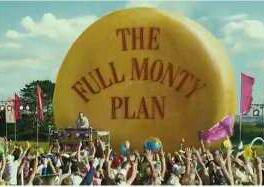 A reliable source has information that the "Full Monty" package from T-Mobile will once again be speed capped starting from the 16th January!
Nearly a year ago we brought you the news that T-Mobile had a speed cap on their top end Full Monty plan and despite the company stating there was no speed cap, customers took to the internet to show off their own experiences. After a long battle with customer services and their twitter team this seemed to vanish and customers were able to enjoy faster internet where their speeds were previously slow.
With DC-HSDPA rolling out across the network this is great for T-Mobile customers…. or at least it will be until now when the cap is re-applied today.


A user called 'DevonBloke' on the DigitalSpy forums is always full of information about T-Mobile/Orange and has been right with his information many times before. So, whilst we cannot 100% confirm there is a cap, the best suggestion is for customers on this plan to check your speeds over the next few days and see if there is a drop in connection speeds you get. Do please let us know in the comments section below.
DevonBloke has stated in his post that the cap will be 4Mbps down and 1Mbps up. This is ok for some people but considering we have been seeing speeds of 20Mbps and over this is a BIG drop.
In other posts he has also said….
The cap was never meant to be removed in the first place.  The APN change meant the caps came off on all plans. Full Monty cap now going to be put back.

OK, just found out. ALL FM plans will be affected, existing and new.
It seems that the cap was removed due to complaints and the setting up of the EE APN for their 4G customers.
If you are on this plan please comment below and let us know if you have been hit by speed caps once again
UPDATE 16/1/13: T-Mobile have updated their page on Traffic Management and now have speed caps in writing mentioned.  Below is a copy of the section referring to the speed cap
Full Monty plans
There are no data usage caps on Full Monty plans. This means that you
can use as many MB/GBs as you like.

To ensure a good user experience for all our customers, we apply a
reasonable download and upload speed limits to our internet on your
phone services.

Currently these are: Maximum download speeds of 
4Mb/sec and maximum upload speeds of 1Mb/sec
Links – DigitalSpy – Earlier story