I'm one of those people who like to check data speeds most days. In doing this I've found where the data signal is strongest at home or at work.
Speedtest.Net have had apps available for Android and iOS for a while now and overnight they've gone and released a version for Windows Phone.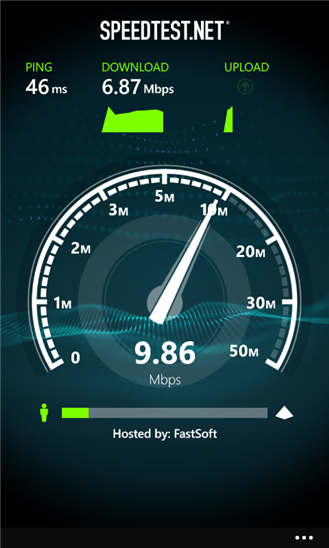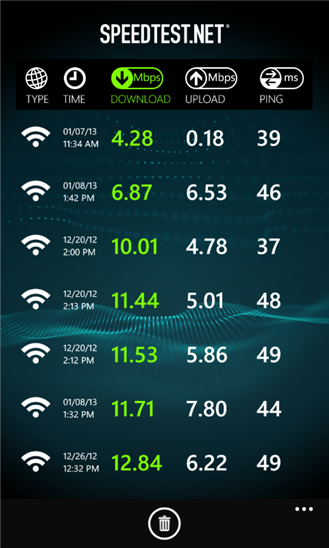 It is a pretty nice app, it as the Store description suggests, get the results pretty damn quickly. Especially when compared to the other Speedtest apps available. Below is the Store description:
Use Speedtest.net for easy, one-tap connection testing in under 30 seconds—accurate anywhere thanks to our global network.

Millions of users have made Speedtest.net the #1 app for testing internet speeds, and it's trusted by the professionals like Anandtech, Engadget, and the BBC and New York Times!

– Discover your Download, Upload, and Ping
– Real-time graphs show connection consistency
– Troubleshoot or verify the speed you were promised
– Track past tests with detailed reporting
– Easily share your results
Speedtest.Net is a free app so if you fancy trying it out head over to the link below. I should note that some people seem to be having problems with this app. I don't, it installed straight away and worked without a hitch.
Oh and lastly it has a great wide tile showing the last test results.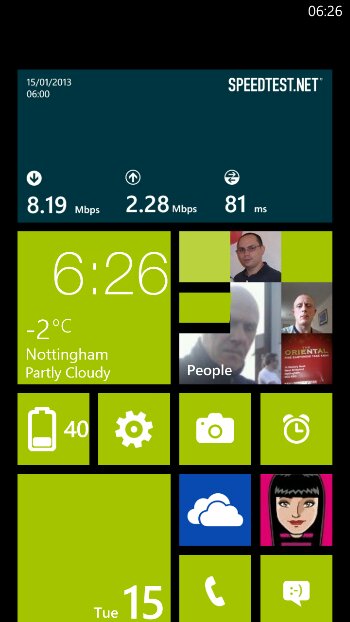 Windows Phone Store Link – Speedtest.Net
Via – WPCentral