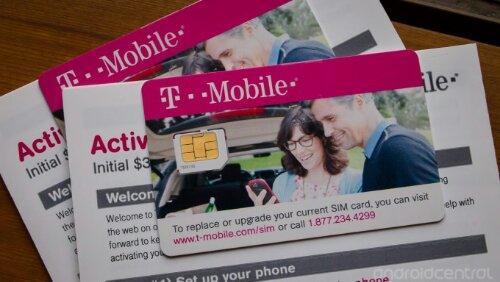 Just a few months after debuting its truly unlimited data plan for contract customers, T-Mobile USA will begin offering the same service option to Monthly 4G prepaid customers as well. Prior to this, the highest tier of the Monthly 4G service was $70 (£43) for unlimited talk, text and data — with a throttle after 5GB of usage.
It seems that this level will be replaced by a plan of the same price with truly unlimited, unthrottled data. This is a great move for T-Mobile, especially as it moves more of its spectrum to the 1900MHz frequency for HSPA+, which opens up possibilities to a whole host of new unlocked devices. Monthly 4G plans are prepaid, require no credit check or contract and can be used with any unlocked GSM device that supports its frequencies.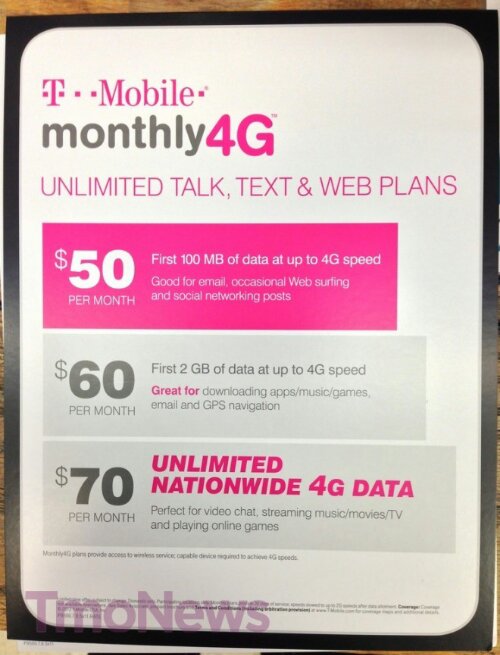 TmoNews claims the service will go live just a few short days from now on January 9th, and we'll be sure to check back in and see if that is the case. We've got a picture of the marketing materials for the plans for you to check out after the break. There's another image and more information at the source link below as well.
Source Android Central