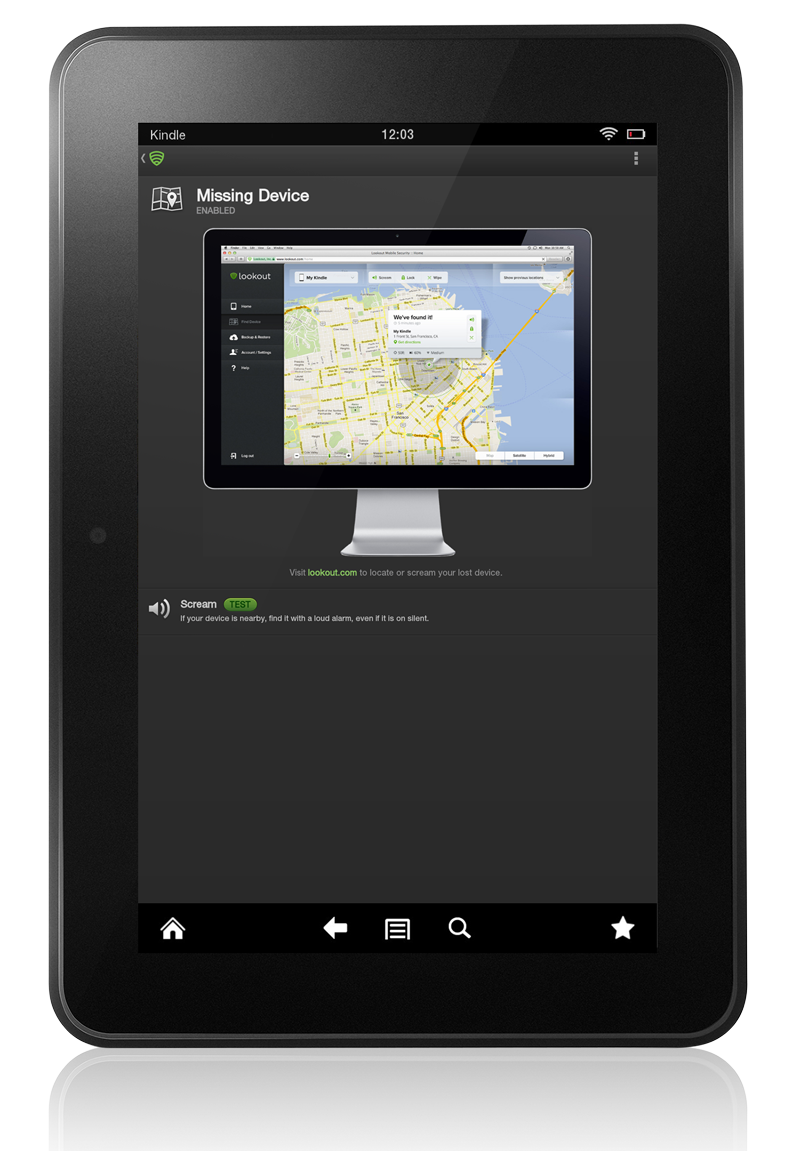 The Kindle Fire HD, Amazon's flagship device today has a new weapon in the war on malware and viruses.
Lookout have revealed in their blog that the security software suite has been optimised specifically for the Fire HD and now provides all the protection that is available on other Android and iOS devices.
Lookout go on to say that you can:
Detect and remove viruses and spyware that can hide in apps and other downloads, like your email attachments
Find your Kindle on a Google Map when you log in to lookout.com
Make your Kindle SCREAM to find it nearby, even if it's on silent
Locate your Kindle, even if your battery is dying! You can automatically see its last known location at lookout.com to give you the best chance of finding it.
Save an extra copy of your contacts and access them from lookout.com. You can also restore these contacts to your Kindle device if anything goes wrong.
Just like with Lookout for Android and Lookout for iOS, you can manage your Kindle device from your account at lookout.com.
Whether you got one as a gift or bought one for yourself, it will always pay to make sure that your device is protected from both loss and data damage.
Lookout for Kindle is available free for your Kindle Fire HD from the Amazon App store.