Remember the countdown timer on the Ubuntu site yesterday? Well, today we found out what it meant – Ubuntu is coming to a smartphone near you. Initially released for the Galaxy Nexus, the new operating system promises features such as 'one search to rule them all' and looks to narrow the gap between the smartphone and the traditional computing world.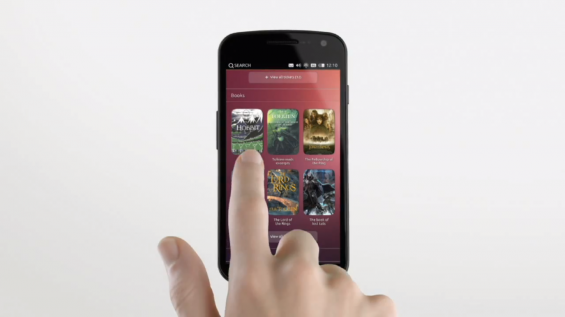 When docked, the phone becomes a "full PC", acting as a thin client for full desktop usage. It will support a wide range of phones, with an entry-level model minimum requirement being a 1Ghz Cortex A9 processor with 512MB-1GB RAM. However, this specification doesn't support desktop convergence (the full desktop bit); instead a quad-core A9 or Intel Atom Processor with a minimum 1GB of RAM is needed. This specification is dubbed as the "Ubuntu Superphone" specification, although it is well within the reach of most modern smartphones. This has desktop convergence, although it remains to be seen how well it will work.
Ubuntu for Phones makes use of gestures, similar to the system on the Playbook OS 2.0 and BB10 Research in Motion operating systems. A swipe to the left reveals your favourite apps, with a swipe to the right taking you back to the last app. These gestures are designed to boost productivity, and it is something that I can see myself using. On the home screen, you can swipe left or right to reveal the content you browse most. From anywhere, a long swipe from left to right will display all your open apps, further enhancing productivity.
A swipe from the bottom reveals application controls, meaning that more screen real-estate can be used for the actual application. This is something that I'd like to see on Android, really – although I still prefer physical buttons to the on-screen ones introduced in Android 4.0.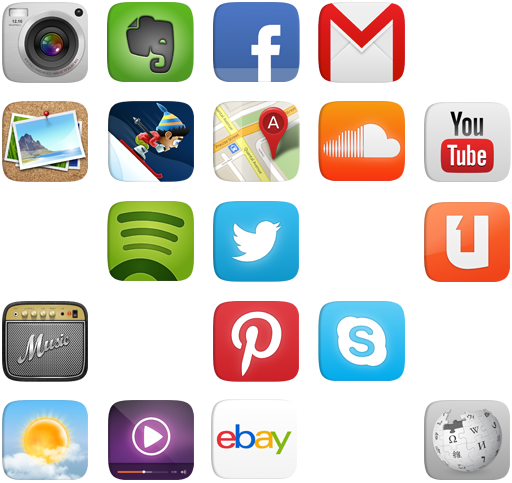 As a developer, the most interesting part of todays news is the emphasis HTML5 for applications. Web apps have the same APIs available to them as native applications, making application work for web developers like myself a lot easier. Again, it's something we've seen previously (the WebWorks SDK, for example), but it goes to show how far  the mobile web has come in the last year or so. Gamers, have no fear – native APIs for C and C++ will be available as well, so web integration doesn't come at a cost of performance when required by some apps. Full native OpenGL is also included in Ubuntu for Phones, with Canonical saying that developers such as EA, Valve and Unity Technologies (creator of the Unity3D engine, used normally by 3rd parties for games such as Shadowgun) are committing to Ubuntu.
I think this dive into the mobile world looks promising for Ubuntu, with some of the UI decisions seeming to make a lot of sense. I think it'll have the same breakthrough problems as BB10 though, with most users looking for Android, iOS or Windows Phone when they want an upgrade – the situation may be worsened by Ubuntu not exactly being a household name in most places. It has the potential to succeed, though, and if I had a Galaxy Nexus then I'd take it for a test drive.
If you are interested in the future of Ubuntu and Ubuntu for Phones, I'd recommend watching the below Ubuntu keynote – it addresses several areas of the OS in detail. It's about 22 minutes long, but to skip to the mobile stuff go to around 5:30.
[yframe url='http://www.youtube.com/watch?feature=player_embedded&v=cpWHJDLsqTU']
It's time to have your say – do you think Ubuntu for Phones will do well? Would you buy or use a Ubuntu Phone? Let us know in the comments.