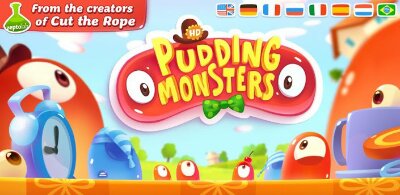 Cut The Rope was great, I loved slicing bits of rope to feed Om Nom. So when I heard Zeptolab were planning on making a new game I was fairly excited.
The release came and as usual the game was released for iOS first and then during the night the Android version appeared and the Windows Phone version doesn't exist. With our early morning cup of tea my wife and I set about installing it, in preparation for the day ahead at work.
I got the hd version and she got the free version. Within a short amount of time we were both frustrated with the game, but for different reasons. She was annoyed with the game pushing adverts to the notification bar and I was annoyed buy the fact that a paid needs in app purchases to be able to play some levels.
Enough moaning from me and now a bit about the game.
The idea behind the game is to join up little red blob monsters with eyes, to make a much bigger red blob monster. Then to get extra points you have to get the big blob onto some stars as well. Sounds easy? Well yes most of the game is pretty simple. Well this video should give you the basic idea.
To join a blob to another you swipe one blob in the direction of the other. It moves and the join up. However if you swipe it towards the edge of the screen they die. You then get green blobs who leave a sticky slime trail behind them, purple blobs who move in unison and red blobs who have lost their eyes.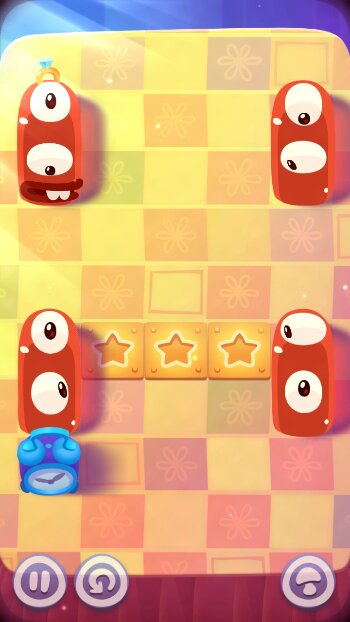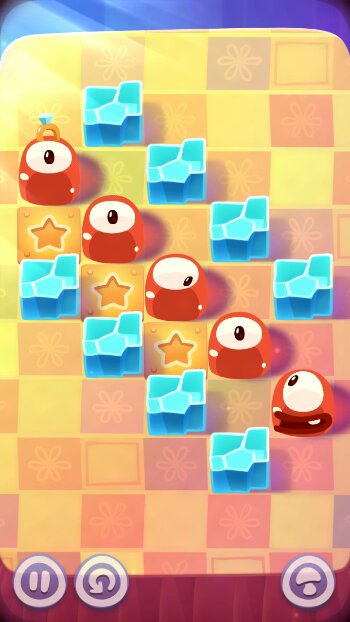 It all makes for a great fun game with quite a few of the levels taking a whole load of repetition to be able to work out how to join them up. A few of the levels are also impossible which at first I thought was me being dumb, so I hit the hint button and it showed me that I hid to multiply my blobs and to do this I had to give them more money. As the game progressed I came across more levels like this. To "three star" these levels you basically had to pay extra.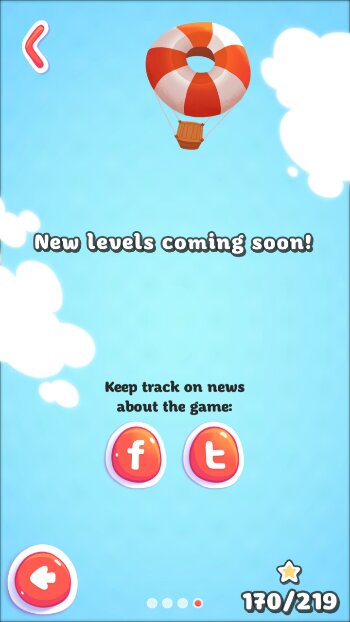 After a few days of playing Pudding Monsters on my lunch break I had finished the game. You get 3 lots of 24 levels with more to come soon. Which if you only play now and again it should be enough.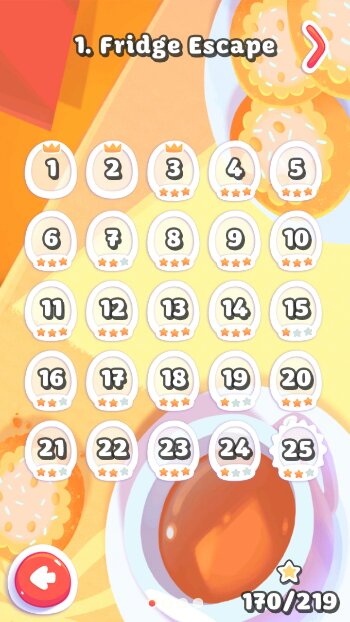 Overall the game is pretty good with just a few niggles about adverts and in app purchases. You can get Pudding Monsters at the links below.
Play Store Links – Pudding Monsters (free version) – Pudding Monsters (hd version)