We all know what a mess the Google Play Store made of selling the LG Nexus 4.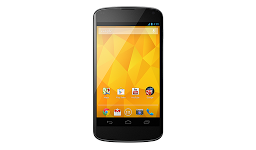 Some people think it's part of a bigger conspiracy to rip off networks and consumers. Others think it's all LGs fault and others like me no longer care.
Either way, there are still a lot of people out there wanting to get their hands on the latest Nexus device from Google (at a reasonable price anyway).
Well UK network Three have gone and made things a little easier. They are now offering the Nexus 4 on the One Plan
For £35 a month on a 24 month contract and £29 upfront you can get the coveted LG Nexus 4. Just click the link below.
Source – Three