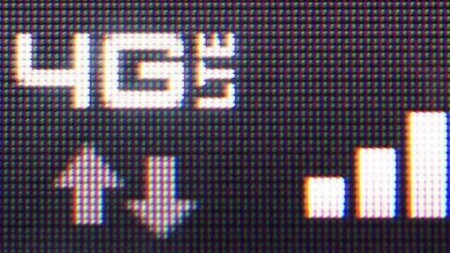 We knew the auction for LTE Spectrum was due to start in January 2013, but we didn't know who would be bidding. Until now. 7 Bidders have finally been announced by Ofcom as qualified to offer us our lovely high speed, long distance cellular goodness.
The bidders will be:
· Everything Everywhere Limited (UK)
· HKT (UK) Company Limited (a subsidiary of PCCW Limited)
· Hutchison 3G UK Limited
· MLL Telecom Ltd
· Niche Spectrum Ventures Limited (a subsidiary of BT Group plc)
· Telefónica UK Limited
· Vodafone Limited
Its not a surprise to see BT make another stab at being a mobile incumbent through its Niche Spectrum Ventures subsidiary, and MLL Telecom's own website informs: "MLL Telecom combines fibre services, copper cable and microwave radio to support traffic growth and solve mobile backhaul problems across mobile networks. As an Ofcom licensed operator, we can rapidly deploy wireless links using our own spectrum at 32GHz & 40GHz."
The other unforeseen bidder is HKT (UK). PCCW Ltd, the parent company is already making the quad-play proposition in Hong-Kong and PCCW's own parent company, PCCW Global already runs a "fully meshed IP, fiber and satellite network and serves the voice, data

 and multimedia needs of multinational enterprises."
With the 250MHz of slices of spectrum in the 800MHz and 2.6GHz bands up for sale, this effectively delivers 75% more mobile capacity in one fell swoop.
The promise of mobile broadband able to reach into rural areas and at a speed that should easily rival current wired broadband speeds makes you realise it's not hard to anticipate a step change in users preferring to use mobile broadband over Wi-Fi, provided those services were provided at a reasonable price.
It doesn't matter whether its called '4G' or 'LTE', 'superfast internet', or even just
'signal' by those who'll use it. Its faster. It will literally reach the places lower generations of signal will not, and more networks are joining Everything Everywhere in trying to provide it as soon as possible.
"Ofcom has today announced the bidders in the forthcoming 4G mobile spectrum auction – the largest ever sale of mobile airwaves in the UK. The following organisations have qualified to bid in the auction, which will start in January 2013: Everything Everywhere Limited (UK) HKT (UK) Company Limited (a subsidiary of PCCW Limited) Hutchison 3G UK Limited MLL Telecom Ltd Niche Spectrum Ventures Limited (a subsidiary of BT Group plc) Telefónica UK Limited Vodafone Limited Bidders will be competing to acquire new capacity to roll out superfast 4G mobile broadband services to cities, towns and villages across the UK. This new spectrum will boost the amount of airwaves available to mobile phones  by more than 75% and will play a critical role in helping to meet a growing demand for mobile data among consumers. Ed Richards, Ofcom Chief Executive, said: "The 4G auction will be a competitive process that will dictate the shape of the UK mobile phone market for the next decade and beyond. "New 4G services will stimulate investment, growth and innovation in the UK and deliver significant benefits to consumers in terms of better, faster and more reliable mobile broadband connections."

Ensuring effective competition In July 2012, Ofcom published the outcome of its competition assessment of the UK mobile market. This concluded that UK consumers are likely to benefit from better services at lower prices if there are at least four credible national wholesalers of mobile services. Therefore, in the interests of competition, Ofcom has designed the auction in a way intended to achieve this outcome.

Auction lots Bidders will be competing for spectrum in two separate bands – 800 MHz and 2.6 GHz. The lower frequency 800 MHz band is part of the 'digital dividend' freed up when analogue terrestrial tv was switched off, which is ideal for widespread mobile coverage. The higher frequency 2.6 GHz band is ideal for delivering the capacity needed to deliver faster speeds. These two bands add up to 250 MHz of additional mobile spectrum, compared to 333 MHz in use today. Both bands are being packaged into smaller lots for the auction. This combination of low and high frequency spectrum creates the potential for 4G mobile broadband services to be widely available across the UK, while offering capacity to cope with significant demand in urban centres.

What to expect from 4G 4G services should make it much quicker to surf the web on mobiles – speeds will be nearer to what is currently experienced with home broadband. As a result, 4G is ideally suited for high-bandwidth data services such as streaming high-quality video, watching live TV and downloading large files. For the typical user, download speeds of initial 4G networks will be at least 5-7 times those for existing 3G networks. This means a music album taking 20 minutes to download on a 3G phone and just over three minutes on 4G. This is based on existing 3G speeds being 1 Mbit/s on average and 4G speed being 6 Mbit/s (on average between 5 and 7 times faster).

4G consumer information Ofcom has also launched a 4G consumer page, which provides information on the upcoming auction and the consumer benefits that new services will deliver.

Existing 4G services: In August 2012, Ofcom approved an application by the mobile phone operator Everything Everywhere (EE) to use its existing 1800 MHz spectrum to deliver 4G services. This decision was taken after conducting a thorough assessment of how competition might be affected. Ofcom concluded that consumers would benefit significantly from gaining early access to 4G services, and that there was no material risk that those benefits would be outweighed by a distortion of competition. EE launched a commercial 4G service in some areas of the UK on 30 October 2012.

The term 4G is generally used to refer to mobile broadband services delivered using the next generation of mobile broadband technologies, including Long Term Evolution (LTE) and WiMAX.
Ofcom is the independent regulator and competition authority for the UK communications industries, with responsibilities across television, radio, telecommunications, wireless communications and postal services.
Ofcom's principal duty under the Communications Act 2003 is to further the interests of citizens, and the interests of consumers where appropriate by promoting competition. Ofcom is also required to secure the optimal use for wireless telegraphy of the electro-magnetic spectrum.
In holding the auction and putting in place measures to promote competition, Ofcom is meeting specific requirements under the Government's Wireless Telegraphy Act 2006 (Directions to Ofcom) Order 2010."