In a totally unexpected twist a few of the networks today have announced they are going to be selling BB10 devices next year.
Not that this is totally unpredictable. A network selling devices on a new OS. Well I never.
It has started with official announcements from EE, Three and Vodafone. No doubt more networks will follow suit.
This suggests that the BB10 devices will be 4G compatible, which is interesting.
Neither network has mentioned anything about prices, availability or specific devices. So not really much info at all.
You never know it could be this device below that was leaked last week.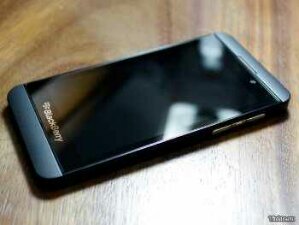 All they have said is:
Just a quick note to let you know that we're planning to offer the new BlackBerry 10 when it launches on 30th Jan 2013.   We'll release more details on pricing and availability after launch.

For now, Merry Christmas and we'll see you in the New Year.
For more information head over to http://www.blackberry.com/BlackBerry10