Yesterday we brought you a leaked photo of an unannounced new Lumia device from Nokia, today the Lumia 505 gets announced as a new low end of the market smartphone featuring the upgraded 7.8 version of the OS.
Ever since the partnership with Microsoft was announced Nokia have been working hard on the Lumia range and now it seems they are trying to get as many different versions out in the market as possible to aim for different price points and customer types.
The main specifications to look out for are
Windows Phone 7.8 OS
3.7 inch screen
8 Megapixel camera
4GB internal storage
256MB RAM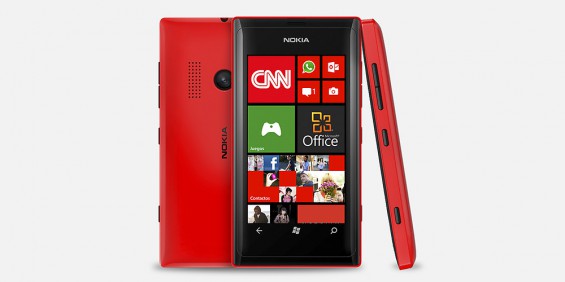 The Lumia 505 is available in a few different colours and they are  red, pink or black.505 is not all good news though as it lacks the Carl Zeiss optics in the camera and does not have a front facing camera for video calls but on a low end device this was to be expected.
No news from Nokia yet on availability or pricing in Europe so we will keep a look out for more information as it becomes available.
Link: Nokia