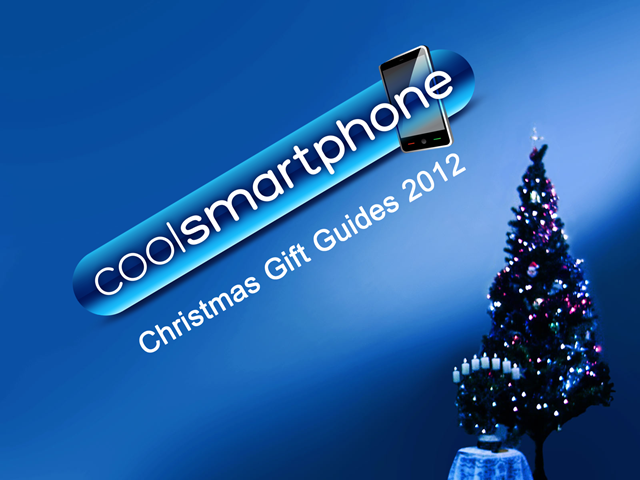 This Christmas, the CoolSmartPhone team are hunting out the best presents for your nearest and dearest. If you're looking for an out-of-the-ordinary gift this Christmas, why not have a look at the Raspberry Pi? I'll show you the kit you need to get the most out of this fantastic microcomputer.
The Main Gift: Raspberry Pi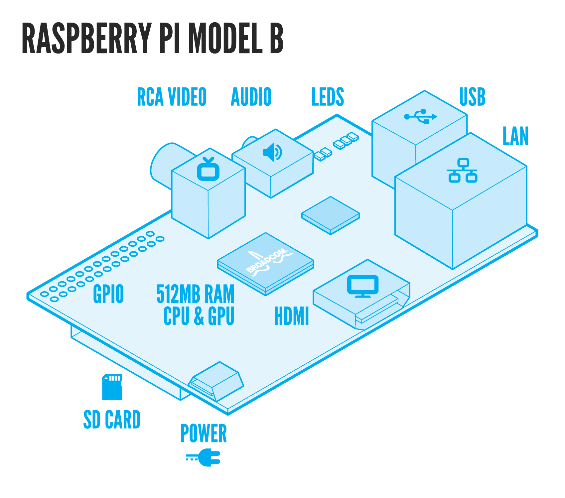 (£30.87 inc. shipping from RS Components; also available from Element14) 
Where to begin? You've probably heard of the Raspberry Pi. For those not in the know, the Pi is a super-cheap fully-fledged ARM-powered computer. It is suitable for a lot of different purposes, and it can even run Android on it as well. The best bit? It's about the size of a credit card.
If you know someone interested in development or even looking for something as mundane as a media streamer, this could be the perfect gift for them – it uses an SD card to store the operating system so for working with multiple Linux distributions you can just switch cards rather than having to reimage the device.
The combination of good specs (512MB RAM and a good Broadcom ARM CPU/GPU means that this will playback HD video stutter-free), small size and a fantastic price means that it is a great gift for anyone interested in technology. But what do you need to go with it?
SD Card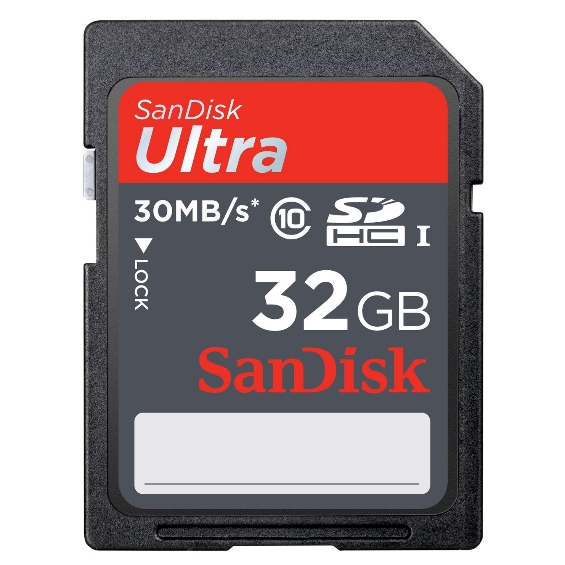 A SD card may be a good place to start. You can buy one in a Raspberry Pi Pack from either RS or Element14, but it may be worth considering that you can get more storage for only a fraction more. A quick search around HotUKDeals (I spend far too much of my time on that site – unfortunately, no Flamedeers were found during the making of this Gift Guide) shows that you can get a Class 10 32GB SanDisk SD Card for £15.67 delivered – more than enough for media streaming or development.
Linux Distro
A Distribution may be a good place to start – without it, you'll just have a new shiny ornament. RaspberryPi recommend a distribution called 'Raspbian',  a RaspberryPi-optimised version of Debian containing some media and development programs. You can download Raspbian from the RaspberryPi.org official downloads page.
Codec Licences
Unfortunately, if you plan to stream videos, you will probably need to buy a MPEG-2 Decoder Licence and/or a VC1- Decoder licence (depending on file type). Luckily, these are fairly easy (and cheap) to obtain – the MPEG-2 licence is £2.40 and the VC-1 licence is a mere £1.20. You can buy both of these licences from the RaspberryPi.com webstore.
Keyboard/Mouse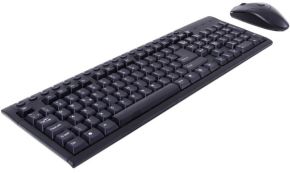 Of course, to use the Raspberry Pi you will need a keyboard and mouse. This Xenta keyboard and mouse bundle should do nicely – at £5.99 it'll probably be cheap and cheerful but get the job done. I haven't tested this keyboard on the Raspberry Pi though, so your mileage may vary (although I don't see why it wouldn't work). However, you may be more inclined to get an all-in-one job – the Rii 2.4Ghz Wireless Mini PC Keyboard comes with an integrated touchpad and costs £19.99, but appears to be rather small – it's probably OK for going around on the move. It works with the Raspberry Pi according to Amazon reviews.
Other
Other things you may want to consider are a case, some cables and a USB Hub. First and foremost, the R-Pi will run off any standard Micro USB cable – some phone chargers may provide the power needed. Be careful though, the video below (spotted on the official Raspberry Pi site) explains what could happen if you inadvertently use a fake Apple charger and how to spot the difference. The issue isn't exclusively Raspberry Pi related, but it's worth bearing in mind when shopping for power supplies.
[yframe url='http://www.youtube.com/watch?v=VL0xTTWG2dI']
A case to protect your Pi may also be a good idea. There are lots of different cases around (this page on eLinux Wiki lists a fair few), but my personal favourite has to be the LEGO Raspberry Pi Case Kit. You can buy the colour-coded, shiny new parts from the Daily Brick for £13.95 (which may seem like a lot for a few pieces of plastic), but you could just use old LEGO lying around your house – an article again from the official Raspberry Pi site explains how.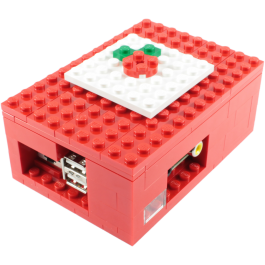 Other things on your shopping list may include a WiFi Adapter, a USB hub and a HDMI cable – all of which can be found from any good online store selling electronics. You can also buy lots of Raspberry Pi accessories from the Element14 website. Items include a HDMI to VGA adapter and the Gertboard – perhaps not essential, but possibly useful depending on your project.
To summarise, the Raspberry Pi is a great gift for both young and old alike. If you were to follow the basic recommendations in this guide (sans other accessories above – assuming you use a phone charger), it would cost you £56.13 – a great price considering what you get (in this case, a Raspberry Pi Model B with 512MB of RAM, MPEG-2 & VC-1 codec licences and a Xenta keyboard and mouse set) . Do you have any recommendations for fellow Raspberry Pi users or want to share your experience? Leave a comment below.