Anyone who is using one of the Nexus phones or a device with Jelly Bean will have noticed the vastly improved search engine found but more important than that is the Google Now service which is a set of cards to help you manage your life with very little work needed.
Google Now does some very handy things like tell you how long it takes to get from home to work based on current traffic conditions if you are driving.  Or if you rely on public transport it will tell you how long it takes to walk to your stop to get the right transport to arrive on time.
Oh and if that was not enough, other features include instant image search if you ask to see images of something, current weather conditions on any location you ask for and with Android 4.2 update there was updates to parcel tracking and flight information plus sports updates and a whole lot more.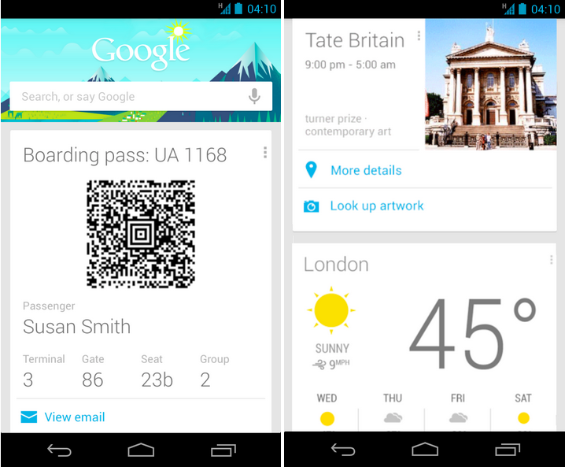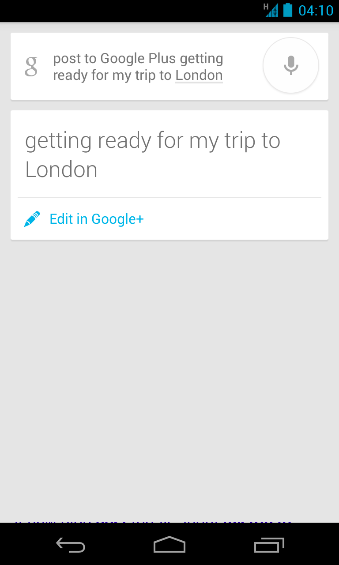 Well the great news is Google Now has just received an update and this enhances the service even more and now will start to display a QR code for a flight once you check in (dependant on the operator offering this service), you can also speak updates to Google Plus instead of typing them out.
Also voice search built in has been made even better by allowing you to use questions like 'What is this song playing' and the phone will find it for you no worries.
If you have an Android phone running 4.1 or higher check out this free update available right now!
Link: Google Blog