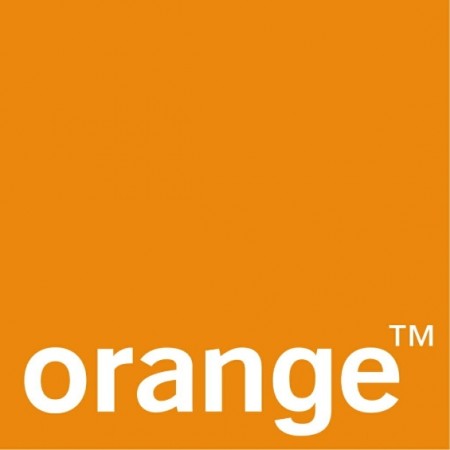 Regular readers will know that I have a soft spot for the security application Lookout.
It has today been announced that the security protection software protects over 25 million users every day will be pre-installed on all Orange Android handsets from early 2013.
Lookout will be installed on devices sold in the UK, France, Spain and Slovakia with more countries to be announced throughout the year.
Over £5 million worth of handsets are located each day and some people in certain European cities are losing up to 2 handsets per year which means that Lookout is certainly proving to be good value.
In the UK, the preinstallation will also apply to handsets sold under the EE and T-Mobile brands.
The full press release is below:
Orange partners with Lookout to protect customers across Europe

Orange to install Lookout Mobile Security application as standard on Android devices starting in 2013 in France, Slovakia, Spain, and the UK[i] with more markets to come – providing mobile security protection for millions of customers in the first year alone

Every day €5.5m worth of phones are located by Lookout, people in some European cities lose two phones per year on average, and 40% of Android users will click on a malicious web link on their phone this year – highlighting the need for  protection[ii]

Orange is making a strategic investment in Lookout through the Orange & Publicis strategic venture capital initiative with Iris Capital, investing in the future of mobile security and one of the defining and most innovative companies in mobile security and privacy

With 40% of Lookout activations coming from outside of the US, and offices opening in London and Tokyo, the partnership supports Lookout's global growth

As mobile phones and tablets become more central to our lives, and increasingly our primary way of computing, protecting those devices and the data they contain is critical. To help their customers protect their data and devices, Orange is forming a global strategic partnership with Lookout, the mobile security company leader.

Starting in France, Slovakia,  Spain, and the UK, Orange customers (as well as EE and T-Mobile customers in the UK) will benefit by having Lookout as standard on select Android devices from early 2013, with more markets and phones to come throughout 2013 and beyond.  With Lookout on Orange phones, millions of Orange customers will benefit from easy to use protection from malware, data loss, privacy threats and phone loss or theft.

Orange customers will also have access to Lookout's recently launched Signal Flare feature which helps people to locate a phone even after the battery has died. In addition, Orange markets may offer the premium version of Lookout as part of Orange bundles and offers, providing additional protection and privacy controls for  customers.

As part of the partnership, Orange is also making a strategic investment in Lookout through the Orange & Publicis strategic venture capital initiative with Iris Capital, investing in the future of mobile security and one of the defining companies in the mobile security and privacy industry.

"It is critical we help protect our customers, and this partnership with Lookout allows us to provide additional protection for our customers without them having to take any action, or become experts on mobile security," said Paul-François Fournier, Executive Vice President, Orange Technocentre. "By investing in Lookout we are ensuring that we will continue to help keep our customers safe in the future, and that the Orange & Publicis initiative with Iris Capital is supporting a company that is positioned to become a global leader in the digital economy."

"Orange is taking a leadership position in making security an essential part of the smartphone experience," said John Hering, CEO and founder of Lookout. "The combination of Orange's customer focus and international reach and Lookout's innovative approach to security will lead to a superior and safer experience for its customers. This partnership underscores our commitment to the European market."

In 2011 alone, Lookout located more than €5.5m in lost phones every day – a figure which is on the increase and which only counts the cost of the lost hardware, let alone the associated costs of losing important data and the time it takes to replace lost data and devices[iii]. Depending on the city, Europeans lose their phones between once every two years to twice a year on average – highlighting the need for increased protection[iv]. Orange and Lookout are also releasing guidance on the steps customers should take if they lose their phone or tablet. As with any new technology, Orange has a role in helping customers understand how to get the most out of Lookout to protect themselves simply and safely.

Lookout adds to the number of ways that Orange customers can protect themselves and their data, including advice from Orange customer support, backup & restore services and apps, and services such as Orange Care which can include insurance and device replacement support.

For more information about Lookout, please visit: https://www.lookout.com/