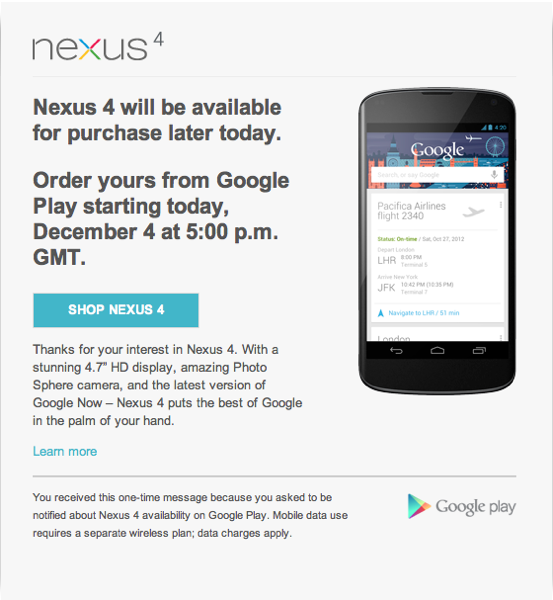 Google has announced that the Nexus 4 will be back in stock and ready for purchase at 5pm UK time today. Hopefully this will be the start of continuous stock. This happened in the US last week with the device quickly selling out and delivery times stretching up to 10 weeks before the Sold Out notice was put back up again so if you're wanting a Nexus 4 at cheap Google prices then you'd better be ready at 5.
UPDATE 5:03PM – Both Versions are now available
UPDATE 5:06PM –  8GB has now slipped to 4-5 Week Shipping.
UPDATE 5:40P – 16GB is now 4-5 week shipping also
UPDATE 9:46PM – 8GB is now sold out, 16gb is now 5-6 week shipping.