The Sony Xperia T hasn't really made a huge impression on the market. Packing some serious high specs it seems to have just passed most of us by.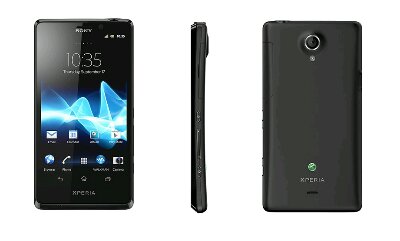 As a result retailers have started to drop the prices to shift units. Starting with Expansys. They are currently selling the Xperia T at £369.99 including delivery.
Xperia T, Sony Xperia T. Say hello to Bond's new smartphone

A killer feature of the Xperia T is the stunning 4.6inch display that Sony has squeezed 1,280×720 pixels onto. Defeating the Samsung Galaxy S3's screen, this offers a sharp multi-media experience for watching HD videos or playing games on. There's 16GB of memory (expandable up to 32GB via micro SD) and 50GB of free cloud storage offered by Sony through its Android Box service. The Xperia T's body is fit for a starring role on screen. 9.4mm thick, slender arch back, nice rubber texture materials and weighing a light 139g, it's a real beauty.

To make it stand out from the burgeoning Android handset market Sony have fused a meaty 13MP camera on the back (a full 5MP more than the Galaxy S3). Touch focus, geo-tagging, face detection, image stabilisation and LED flash; it's a camera that Q would have been proud to have made. Plus there's crisp full HD (1080p) video recording and a front facing camera for video calls. The speedy sleep/snap mode means you won't miss capturing the moment when you push the dedicated shutter button.

It runs Android Ice Cream Sandwich (4.0) right out of the box with a Jelly Bean (4.1) update in the pipeline. There's a dual core 1.5GHz processor under the bonnet and 1GB of RAM to keep it ticking over. The phone isn't overly skinned to slow it down so swipe and pinch gestures are fast and smooth, instead it's a stripped back but very customisable Android experience. Near Field Communication is on board so you can share content easily, adapt your phone to your environment with NFC tags and connect to other NFC enabled devices such as headphones or smartphones.

Being Sony expect to find their two most successful brands on board as apps, Walkman and Playstation. You can play a host of PS One classic games or enjoy your music with a quality MP3 system which makes your album art look gorgeous on that Reality Display. Familiar Xperia features make an appearance too such as Time Scape that collects all your social network feeds into one place. The Sony Xpeia T is a smartphone that will leave you shaken at its design and stirred at its capabilities.
Source if you're after a well spec'd phone with a great camera this might be the one for you.
Source – Expansys