We here at Coolsmartphone have a long tradition of bringing the latest mobile tips, news and reviews to you – 10 years, in fact. Recently, with the introduction of Windows 8 and, a bit further back, Ubuntu 12.10 and OSX 10.8, the mobile and traditional computing worlds are coming ever closer. From time to time, we'll be adding stories on the state of the computing world, like this one for example.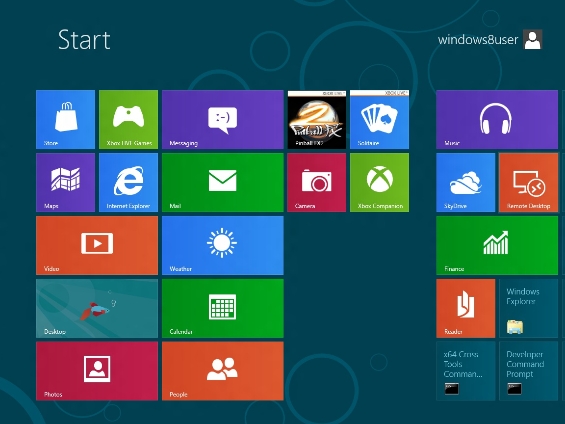 Love it or hate it, Windows 8 is here to stay. Technology journalists everywhere are divided about the new Metro Modern UI tile-based look, but it appears that consumers are taking the new OS up fairly rapidly, with over 40 million Windows 8 licences being sold since launch. This has had a knock-on effect for their own applications store – WP7Connect are reporting that download levels and the number of applications in the Store have surpassed the levels seen on Mac App Store, the OSX equivalent.
The market research company Distimo has reported that 21,183 applications are available for Windows Store users, compared to 12,998 applications on the Mac App Store. This is rather impressive, seen as the Mac App Store has been going for nearly two years and the Windows Store operational for a fraction of that time.
The breakdown of applications are as follows:
Desktop Applications (x86 architecture): 21,129
Desktop Applications (x64 architecture): 21,175
Microsoft Surface/Mobile Applications(ARM architecture): 19,657


The above figures aren't bad at all for a new app store, and it shows that developers have taken to the platform fairly well. It's also worth considering that the above figures do not include Windows Phone 8 applications. Also, looking at the graph above, the vast majority of Windows 8 apps are free, compared to the Mac App Store which boasts mainly paid applications.Developers for Mac weren't offered free registration and goodies though, so that could explain things. If you want to check out the figures in more detail, you can grab the Distimo Windows 8 report here (free registration required).
Do you want to see more articles about other areas of technology away from phones? Let us know in the comments.
Source: Distimo
Via: WP7Connect