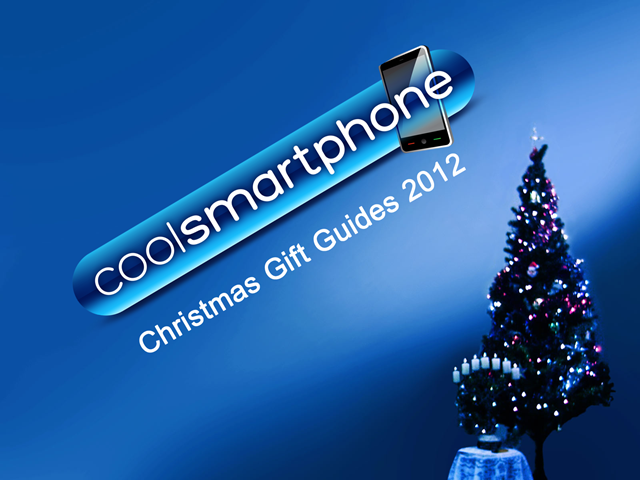 Christmas is nearly upon us and sometimes it can be a struggle to find a present to give for that one particular person.
As mentioned in our first Christmas Gift Guide, we have teamed up with some of the leading retailers in the industry to bring you their recommendations of Christmas gifts for the upcoming festive season.  As well as that some of the writers here at Coolsmartphone will be selecting a product that they would recommend as their chosen gift…and there are certainly some corkers.
So, without further hesitation I am going to present my Christmas Gift Recommendation……
Lookout Mobile Security Premium Edition
It doesn't matter how old you are or what type of smartphone you posses, once you have had your handset for a short while it soon becomes an indispensable part of your life containing calendar dates, phone numbers, emails, photos, videos and all manner of other information.


What happens however if the unthinkable occurs and the device is lost or stolen?
Well, if Lookout Mobile Security Premium Edition is installed then there is a high chance that your device can be located, locked, made to emit a loud siren and if it still can't be found then all of your personal data can be wiped.
That however is not all, Lookout is a mobile security app that regularly scans your phone for malware, viruses and other threats all silently and virtually unnoticed.  It also checks your apps as they are downloaded and installed in order to filter the less than savoury ones.
There is an option to backup your contacts, photos and call history which can be recovered at any time.
Safe browsing is a premium option, this protects the user when online using the browser from sites that could be dangerous and also included is a Privacy Advisor.  This scans your handset to check for permissions and sees what app can access what data and then reports back to the user.
Lookout is a fabulous tool for giving peace of mind.  The locate function works regardless of the presence of a sim card, the wipe function works flawlessly and knowing that Safe browsing is protecting you at all times is certainly reassuring.
As a gift, it may not be the most glamorous however the sheer fact that you will be helping to protect an item that most people don't realise the value of until it has gone and at £19.99 for a years cover that protection also comes at a reasonable cost.
So whether it is for your Mum, Dad, brother, sister, son or daughter, Lookout Mobile Security Premium will make a highly valuable purchase and a gift worth its weight in gold!
Download Lookout for Android here or for iOS here.
If you need contact in areas of bad mobile reception, have a look at two way radios, they will make a great gift for someone this Christmas. Check out dcs2way here.