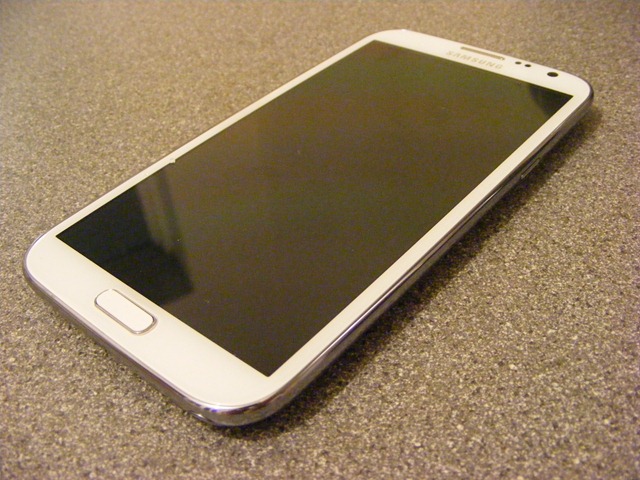 Samsung has today announced that they have sold 5 million Galaxy Note 2's, the latest iteration of their so called "Phablet" device. It took the original Galaxy Note 3 months to sell that many but the sequel has managed that in just 2. We reviewed the Note 2 and a few of our writers use it as their daily driver. Samsung has been moving up in the smartphone sales stakes recently and aren't shy about showing off their impressive sales figures.
The full press release can be found in Korean here but here is a Google translated version…
Samsung Electronics introduced its own mobile phone technology and innovation put the smart mobile device 'Galaxy Note Ⅱ' global cumulative sales neomeoseomyeo 5,000,000 Notes Category seating has proved successful.

Global cumulative sales launch of the first 'Galaxy Note Ⅱ' releases in just 2 months, Samsung Electronics in South Korea in late September announced that it surpassed 25 5000000 (standard supply).

'Galaxy Note', released only five months has surpassed the 5,000,000 cumulative global sales record for 3 months, which is shortened.

In particular, the 'Galaxy Note Ⅱ' until now even sales in all regions, including Asia, including Korea, China, Europe, North America, Latin America, Middle East and Africa are showing.

'Galaxy Note Ⅱ' foreign media acclaim has continued.

Mobile Choice UK IT professional media acclaim and ease-of-use, performance and functionality out of 5 stars Galaxy Note II 'is a unique and wonderful "was made and granted, IT magazine T3" Galaxy Note Ⅱ' tablet smartphone and tablet combines fantastic L ('Fantastic Phablet') 'praised.

For example, Ⅱ 'Galaxy Note Galaxy Note 10.1 in the same category the product being selected as a time capsule from the British royal family, North America, Southeast Asia, Africa, etc., has attracted much attention from the world media and consumers through a global launch event, such as large-screen and S ingenious pen combines usability is gaining popularity.

Samsung Galaxy Note II, the consumer needs even potential catch all employees in order to implement product efforts, "the official said," will do our best to continue to introduce continuous product innovation, "he said.