I've often listened with interest as our own James Pearce waxes lyrical on the Coolsmartphone Podcast about the wonders of having a handset with a large screen.  James has often sung the praises of his own Galaxy Note brushing aside all ridicule.  Personally I had my doubts, I have a Galaxy Nexus as my main handset and the 4.65" screen has often seemed on the large side especially when placed side by side with my old Nexus S or an iPhone (4 or 5!)
Now Clove.co.uk had kindly agreed to supply me with a review model and when I received the Samsung Galaxy Note II for review I already had my reservations about the screen size and using such a large handset as my main device.  I unpacked the handset, set it up and completed my initial impressions.  I have since been using the Galaxy Note II as my primary device and so, based upon my time with the handset and with a sizeable camera contribution from my colleague Mark Peters.
Hardware
As ever, I'll start with the handset's specifications:
Weight – 183g
Size – 151.1 x 80.5 x 9.4mm
8gb Internal memory – expandable by MicroSD
MicroSIM
720 x 1280 5.5in Super AMOLED capacitive touchscreen
Corning Gorilla Glass
Exynos Quad Core Chipset
Quad-core 1.6 GHz Cortex-A9 Processor
2GB RAM
Bluetooth 4.0 with A2DP
Wi-Fi, A-GPS
FM Radio
NFC
3100 mAh battery
8mp rear camera
1.9mp front facing camera
1080p video recording
Android 4.1.1 Jellybean
S-Pen
Anyone's first reaction upon seeing the Note II is "My god, that's immense".  They are of course correct.  The 5.5" screen is actually a joy to behold, it's clear, sharp and bright.  The front of the handset has the home button (I do wish Samsung would dispense with that) which is flanked by the back and menu buttons – these are permanent softkeys that are only illuminated when needed.  On the right side of the handset is the volume rocker, on the bottom is the USB charging port and the S-Pen, the left contains the power button and the top sees the 3.5mm headset jack.
On the front is the speaker, the front facing camera and the light sensors.  The back houses an additional speaker grill, the rear camera and flash.  Inside the back cover you find the battery, the micro sim card slot and the MicroSD card slot.
The whole unit is solidly built, there is certainly no creaking when given a squeeze, by comparison to other handsets on the market its weighty too.  At 183g you certainly know it's in your pocket.
The inside houses the massive 3100mAh battery which seems to go on forever, i had nearly two days heavy use from it and still have over 15% left.  Streaming music, podcasts, internet browsing, messaging, email and calls were all in a days work for the Note 2 which still had plenty of juice left for the following day.
The external speaker can only be described as loud.  If you are one of these young tykes that likes to sit at the back of a bus blasting drum n bass or hip hop then you certainly won't be disappointed.  I can't say the same for the rest of the passengers though.
The S-Pen.  This is another quality piece of hardware.  Whilst it is made entirely of plastic, the top it chrome style designed to match the outer rim of the handset.  The rest of the S-pen is white with a pressure sensitive nib and a selection button on the side.
Software
The Samsung Galaxy Note II ships with Android 4.1.1 Jellybean.  On top of this Samsung has put their Nature UX first seen on the Galaxy SIII.  Regular readers will be aware that I am a big fan of stock Android however Samsung have come a long way in making the Note II a joy to use.
As well as the standard Android software which includes Google Now, Google Maps, Google Play and Chrome, Samsung have included their own range of apps.
There is a wireless sharing app in the form of AllShare Play, Samsungs ChatON, Game Hub, Learning Hub, Music Hub, Samsungs Music Player, Paper Artist, Readers Hub, S-Note, S-Planner (calendar), S Suggest and of course S Voice.  Also included is a Video hub and Video Player.
The apps are specifically designed to work with the S-Pen and the removal of the pen means that a list of recommended apps appears in the notification bar.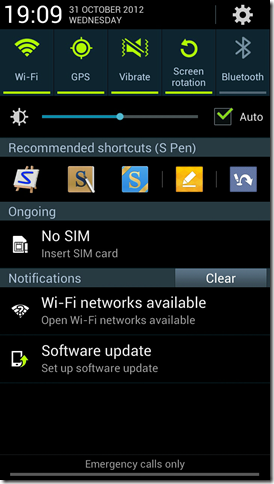 As you can see the S-Pen has a variety of uses, the most prominent of which is handwriting recognition.  This can be used in place of the standard (and very good) keyboard and the recognition levels are excellent with even cursive writing being translated.
The dialler can work in two modes.  One handed mode shrinks the keypad down and you can move it to the left or right for unsurprisingly left or right handed use.  Remove the S-pen when in the dialler and the S-Note app appears enabling you to make notes whilst on a call.
The Music player app does an excellent job playing any music thrown at it with clarity and the inclusion of the "Music Square" is a fine addition.  With Music Square you select a square and dependant on how close to each option you are the music player will select a track based on the mood requested.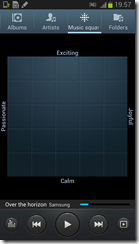 S-Planner is Samsungs version of calendar and it does a sterling job of syncing with the standard Google calendar.  Personally I prefer Google's own version although there is nothing wrong with Samsung's offering.
This leads me to s-voice….Samsung made much of this upon the launch of the Galaxy S3.  I have to say that this is the one app that I am not totally happy with.  I personally have had all sorts of issues with voice recognition however upon consultation others have informed me that they don't have many problems so maybe it is just me!
Mark Peters:
The Galaxy Note 2 comes with voice controls in various applications. Not just the 'siri-like' S-Voice, but in the music application for example. It's possible to pause, play and skip tracks, as well as turning the volume up and down. except this is where it gets odd. From launch I could never get it to work. I tried shouting at it, in different accents, and nothing.
A friend of mine also bought the Note 2, and also couldn't get it to work. S-voice and other voice control apps were fine, quite random. I went as far as raising a call with Samsung about this, as across three different phones, none of them worked. Then one day it did, on all of them! I have no idea what happened, but it just started to work. I hadn't change anything, there were no system updates, it just worked. Very odd.
The big omission for me is being unable to use any voice functionality when the screen is off. If you have an iPhone, you can change tracks, select tracks, indeed all of the Siri functionality is available to you with the screen off (say for example when the phone is on your pocket, you can use all that via the headset). This doesn't work with Google Now or S-Voice. The screen has to be on (unlocked) for it to work. I used to love this functionality on my iPhone, so this is one area I hope Android or Samsung can improve on going forward.
The settings page has options in abundance.  All of the usual Android settings are included with options such as Homescreen mode, blocking mode, power saving, lock screen customisation, cloud settings, motion settings, s-pen settings and more.
The video player is excellent.  It handles any sort of video file that you can throw at it from avi's to mp4's.  The picture reproduction is stunning, colours are vivid and movement is handled with ease. HD visuals have to be seen to be believed, no details are missed and the screen really is a pleasure to watch.
Camera
The camera for the Galaxy Note II shares the same 8mp sensor as the Galaxy S3.  This is a good thing! It's really easy to take great shots and has oodles of modes and functions.
Camera modes
There's (deep breath) single shot, best photo, best face, face detection, panorama, share shot, HDR, buddy photo share, beauty, smile shot, low light burst shot, slow motion,and fast motion. There are also different scene modes, beach/snow, sunset, dawn, autumn colour, text, candlelight.. the list goes on! Add to that a bunch of instagram style filters and there are plenty of options to play with.
On the downside, there is no default way of taking pictures without first unlocking your phone. So, if you use a pin code  to secure your phone, every time you take a picture you must first input your PIN. Given that Windows Phone has had this since the original Windows  7 launch, and iOS followed shortly afterward, I'm surprised Samsung haven't sorted this. There's no point having a great camera when, by the time you've activated is, you've missed that shot. It seems  this is coming with Android 4.2, but who knows how long it will take Samsung to port this to the Galaxy Note 2.
Panorama mode
The included panorama mode, is franky quite poor. Compared to the iOS effort, and various 3rd party applications, the process is clumsy, and the stitching in particular is very hit and miss. When you consider the below was taken outside, in very good lighting conditions, and I moved the camera VERY slowly, the stitching is a mess.  Still, not a deal breaker, as there are many 3rd party apps that do a much better job.

Standard shots
So how does the camera actually perform for ordinary shots? Below are some sample shots (click through for the full, unedited version) and some included video. My apologies the the rather boring video subject, but it should be enough to give you an idea of the quality.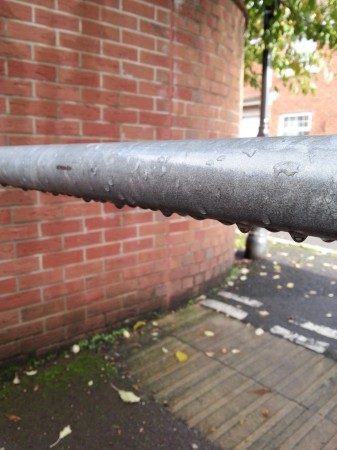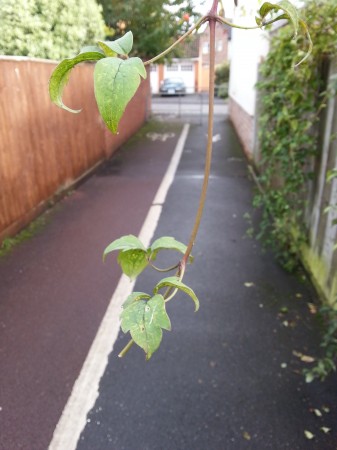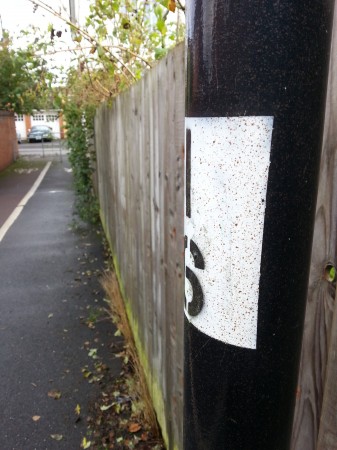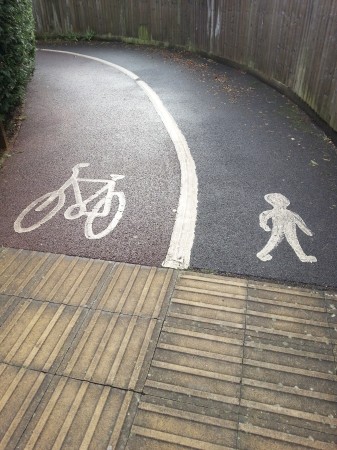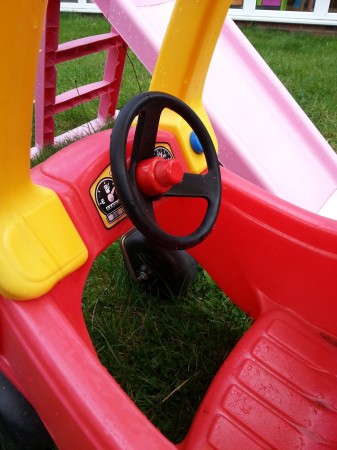 Video recording
The Galaxy Note 2 records video at 1080p – and the results are excellent. There are three sample videos below, one at full 1080p (again, apologies for the boring subject matter!), one slow motion and one fast motion.
Slow motion in particular is a lot of fun. whether it's your mates down the pub doing stupid things (slow motion dad dancing almost caused me to lose a spleen laughing), or your children mucking about, slow motion is a novel and really fun way of recording memories, and very practical for things like sports, motor racing for example.
The only downside is that resolution is lowered on slow motion clips to 720×480.
All in, the Samsung Galaxy Note 2 has excellent camera capabilities. There is a lot to play with, the results are usually great, it would be nice if it were easier to get to the camera quickly whilst having a pin code enabled. The video recording is excellent, it's an all round solid performer.
Conclusion
I've been using the Galaxy Note II for a little over a week as my main device.  During that time I have become accustomed to the little foibles and to the Nature UX.  It seems like there are a million little help notes that need to be dismissed, and a million different settings to be adjusted or changed.  The sheer size of the device means that it stands out.  Making a phone call means holding up something almost the size of a housebrick to your ear (something not done since the eighties) but it is soon got used to.
In everyday use the size of the device is soon forgotten about.  Browsing the internet becomes an absolute pleasure.  More screen real estate leads to little bonuses like the numbers having separate keys on the keyboard, the joy of not having to switch to a number pad when entering digits!!  The quality of the screen is an absolute masterpiece, sound reproduction is second to none and the features just keep on coming.
The Note II is a wondrous device.  I cannot stress enough how good it is.  The fast processor, gigantic amount of ram coupled with Jellybean and Project Butter lead to a handset that is slick.  Press to open an app and there it is, no hint of lag or waiting around.  Whatever is thrown at it, it seems able to handle and still have spare in the tank.  Battery life whilst not being absolutely spectacular is on the rather good side of solid.
Other touches such as the customisable lock screen, fast shoot on the camera and the S-Pen with all its applications show that a lot of thought and planning have gone into this device and it has really paid off.
In the initial impressions I was asked how the device fares with lack of portability – the question is simple to answer.  There is no lack of portability.  The device fits into your pocket comfortably, whilst crouching or bending I never felt that the handset was in any danger of being damaged or broken.  Whilst it may feel a little large at first when using as a phone, the size soon becomes the norm and second nature.
There will always be some people who laugh and say that the Note 2 is too big and that its a tablet or even the dreaded "phablet", my response to each one of them is the same.  The Note 2 is a perfect size, its just small enough to not be a tablet but big enough to be a very large phone.  Surfing the internet is a pleasure, the extra screen estate is awesome for game playing and the quality of media playback makes it hard not to recommend the Galaxy Note 2 to anyone.
One thing is for certain, I have been made to re-think long and hard about my next upgrade, where I once was certain that the Nexus devices were the only ones I wanted, I am no longer.
I don't care that it will take an age to learn all the features, that the S-Pen has more commands and gestures than you can shake a stick at or that in my opinion the Samsung apps aren't quite as good as the Google ones.
I want a Samsung Galaxy Note 2 and I want one NOW!!
The Samsung Galaxy Note 2 is available from Clove.co.uk, current retail price £516.00 inc vat.