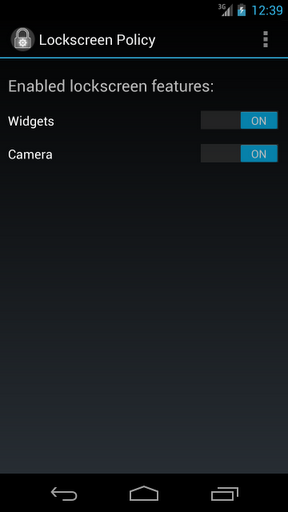 Android 4.2 Jelly Bean came with a bucket load of new features, most noticeable was the ability to add widgets to, and access the camera from the lock screen. Whilst some people (me included) thought that was a great idea, others weren't too impressed and headed to settings to turn it off. But wait, you can't! That's where XDA Developers member chislon comes in, bringing us a simple app that will do it for you – Lockscreen Policy.
This free app works on all vanilla Android 4.2 devices, including tablets.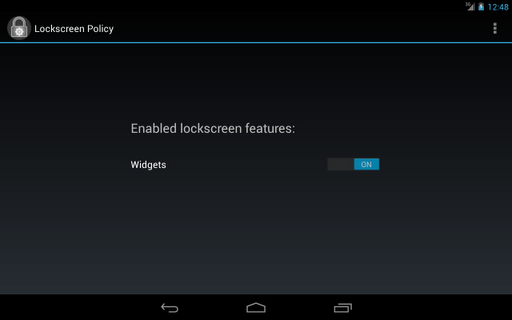 Now, a lot of people out there will be chuntering to themselves that they haven't even got 4.2 yet, and would love to have the opportunity just to have the lock screen widgets. Maybe Nexus owners should just be grateful to have exciting new features like this.
Well, Nexus owners, on the whole, tend to be a picky bunch when it comes to vanilla Android builds, and there are three problems with the way this has been implemented. One of the major features that Android owners love is the flexibility to have your device the way you want it. However, the way the lock screen widgets have been forced upon Android users has:
a) changed these devices in a way owners may not like
b) not allowed them to turn it off, and
c) undermined the purpose of a lock screen – to lock your device so that nobody can use it!
Chislon has helped to address these issues with a simple little app that wouldn't have been needed if Android had used a little forethought, and we thank him for it.
Source: Google Play Store
Via: XDA Developers