ZTE today announced that its N880E Android smartphone is now available on Android 4.2 Jelly Bean. This makes ZTE is the first Chinese vendor to launch an Android 4.2 smartphone. Shame they seem to have forgotten us here in the UK. Recently ZTE announced a load of phones for the Russian market and some of them sure looked promising (article here if your interested).
It is nice to see manufacturers dealing with new version of the OS. But as usual talk is easy but delivering the updates in time is different.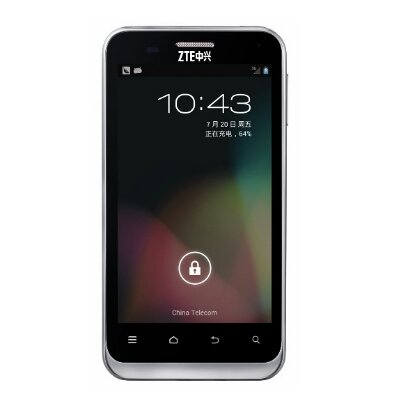 As regards the N880E is a pretty basic device, spec wise it is as follows:
– 4 inch 480 x 800 pixel screen
– 10.4mm ultra-thin metal appearance
– Qualcomm 7627A processor
As it stands we may never see this over here, but it's a sign ZTE may eventually release something similar over here.
Here is the press release.
23 November 2012, Shenzhen– ZTE Corporation ("ZTE") (H share stock code: 0763.HK / A share stock code: 000063.SZ), a leading global provider of telecommunications equipment, network solutions and mobile devices, today announced the availability of the Android 4.2 Jelly Bean experience version on its N880E Android smartphone. ZTE is the first Chinese vendor to launch an Android smartphone with Android 4.2.

This announcement comes just one week after Google released Android 4.2, its latest operating system. Users of the ZTE N880E upgrading to Android 4.2 will experience improvements in operating performance as well as updates to Google Now and gesture typing. In addition, new features such as the Photo Sphere camera functionality and photo filter function will provide consumers with more personalised content for work and play.

"This announcement highlights ZTE's long standing strategic relationship with Google and our determination to provide consumers with cutting-edge technology and the best smartphone experience," said Mr. He Shiyou, ZTE EVP and Head of the Terminal Division.

"ZTE will introduce more models running Android 4.2 in the future and continue to make improvements to equipment performance and stability, ensuring that our handsets meet the high expectations of today's consumers," added Mr. He Shiyou.

When ZTE launched the ZTE N880E with Android 4.1 earlier this year it was among one of the first handsets to have Android 4.1. Once again, the ZTE N880E is one of the first handsets to run Android 4.2.

The ZTE N880E is part of the very popular Blade smartphone family. It has a 4 inch high resolution 480 x 800 pixel screen, a 10.4mm ultra-thin metal appearance and Qualcomm 7627A processor, which makes it energy efficient.