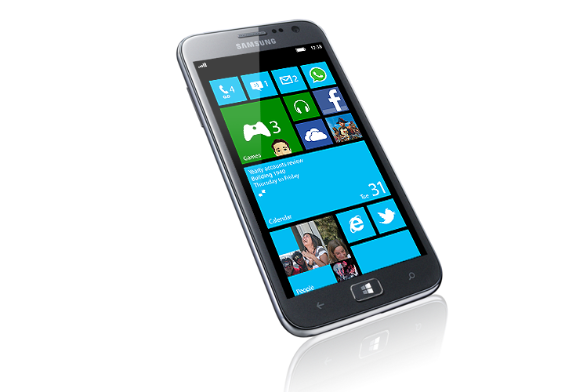 A lot of us have been waiting for a chance to check out the new hotness that should be Windows Phone and now we're one step closer. Phones4U has the Samsung Ativ S up on its coming soon page. Having a quick look around on the site, the high street retailer is offering it on two contracts with Vodafone. Both of them will demand you sign your life away for 2 years as is becoming standard in the mobile industry. The lower tariff at £33 will get you unlimited texts, 600 voice minutes and 500mb of data. They'll even offer you 2gb of wifi per month for when you're out and about. If that isn't enough for you, they'll offer a lot more for a little more.
For a pound extra, your 600 voice minutes goes to unlimited calling, and that 500mb data? Its bumped up to 2gb to allow your Spotify to keep going. Here's the interesting part. The lowest tariff gives you the phone for free. The £34 tariff will make you pay the princely sum of  £29.99. Make your own minds up which one offers better value for that 4.8″, 1.5GHz dual core, 2300maH, baby with both A-GPS and GLONASS. Considering the Galaxy SIII has such a good camera, we're hoping that the 8MPx one that comes with the Ativ S will follow in those footsteps.
The only downside – its available on pre-order for the release date is currently sitting at December 21. Ideal for a surprise late Christmas present to yourself.