Whilst the majority of Britain's manufacturing industry has disappeared, there is one area where the UK still excels and produces some of the best equipment in the world and that area is audio.
With companies such as Cambridge Audio, Roth, Creek, Wharfedale and Meridian to name but a few, the UK has always produced top quality audio products in order to replicate lifelike sound.
One company producing and manufacturing this high quality equipment and with products on sale in Apple stores in Australia and America is RHA.
RHA produce a variety of different headphones and earphones from their R&D department in Glasgow, Scotland.  One such product is the RHA MA350's.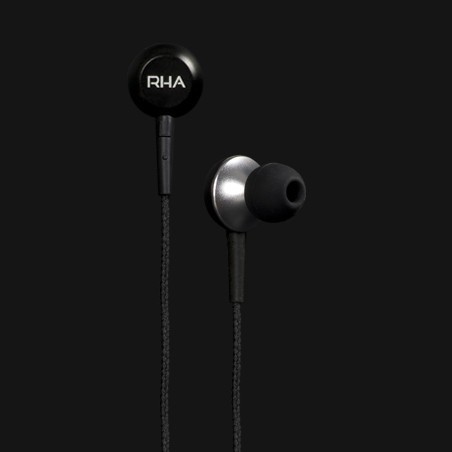 According to RHA, the MA350's design is inspired by the aerophonic shape of a trumpet's bell.  They are machined from solid aircraft grade aluminium which is then partially anodised in matt black.
They have a braided anti-tangle cord which is 1.2 metres long, gold plated connections, come with 3 sets of tips (small, medium and large) and a black carry case.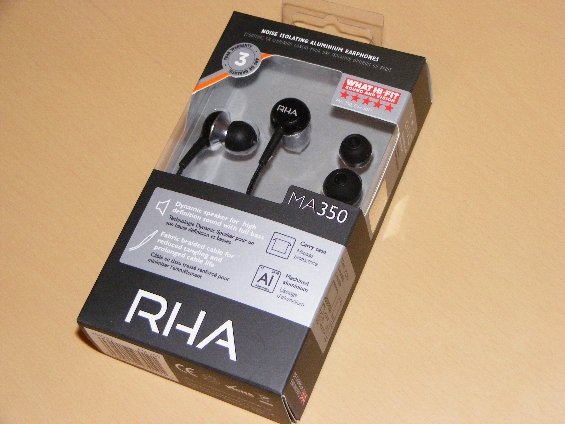 Upon opening the MA350's my first thought was how good they look.  Many in ear earphones at this price point all look alike with the same bland design but not the RHA's.  Exactly as described, the trumpet shaped body that is hewn from aluminium and the braided cable make for a great look.  The tips (I used the medium ones) are comfortable and fit nice and snugly within the ear.
I am one of those that listens to an awful lot of music from many different genres.  Podcasts are a growing penchant too and so I have had a wide variety of ways with which to test and compare.  My usual earphones of choice are the Klipsch S4A's  which fall into a slightly different price bracket than the RHA MA350's but make a good comparison nonetheless.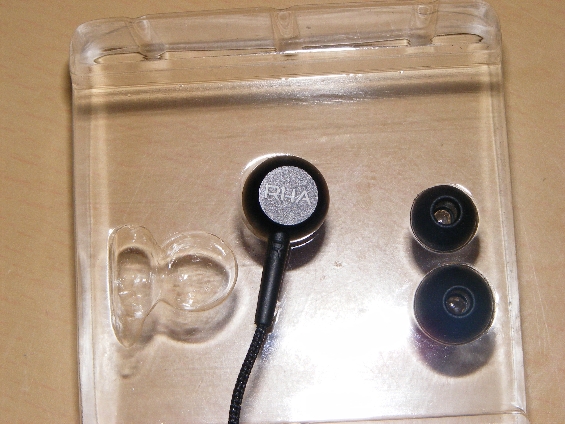 The MA350's have good noise isolating capabilities, traffic noise whilst walking was minimal even with no sound playing and virtually non-existent with music playing – Perhaps not a good choice for the cyclist!
The 10mm mylar drivers ensure that the quality of sound is great across the frequencies, never sounding too harsh or too soft.  I tested them with a variety of tracks from Eric Bibb's Saucer and Cup to Sinead O'Conner's Nothing Compares to You  whilst taking in Jeff Wyne's War of the Worlds and the Cistercian Monks of Stift Heiligenkreuz (yes seriously!)  All of these were handled with ease and there appeared none of the strain that can be heard with lesser and sometimes more expensive earphones.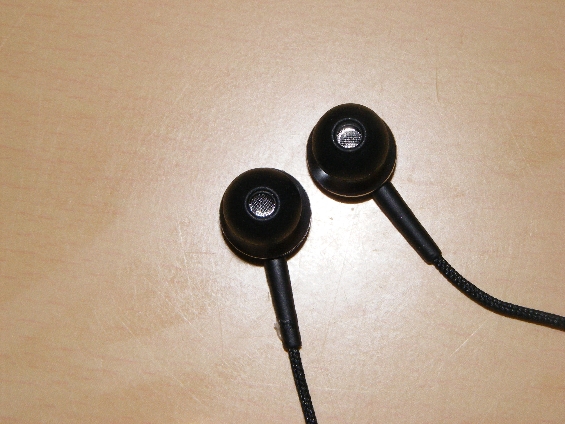 A favourite of mine to test the bass levels is Usher's Yeah and when played at full volume there was no sign of distortion at all, quite an achievement!!
In summary, the MA350's are priced at £29.95 and come with a 3 year warranty direct from RHA.  At this price point you would be extremely hard pressed to find anything that comes close to achieving the sound quality or build quality, indeed I would expect to pay double the asking price for this particular pair of earphones.
It's not often that a product appears that blows me away but the MA350's have certainly achieved it and my Klipsch have now fallen into second choice. If you are in the market for a new pair of earphones I cannot recommend these highly enough!
You can purchase the MA350's direct from RHA or from Amazon priced at £29.95
My thanks to RHA for the review sample.