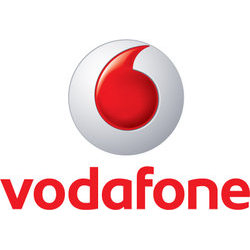 In a interesting move similar to the rental program from O2, Vodafone have released a new tariff that allows you to get a new phone every year.
All at a premium price of course.
Vodafone Red Hot gives customers unlimited calls and texts, 2GB of internet and WiFi on a 12 month contract. As an example, you can get the iPhone 5 16GB for just £59 a month on a 12-month plan. You'll get unlimited calls and texts, and a massive 2GB of internet – and you'll be insured too.
Then, after a year, you can swap it for what's hot. Or if you've got your eye on a new phone that's about to launch, you can hold on for a few months and get the phone you want when it's out.
For further information, please see the press release below, or visit www.vodafone.co.uk/redhot
Vodafone Red Hot is currently available for customers wishing to rent the iPhone5, Samsung Galaxy SIII and the Samsung Galaxy Note II. We will be adding additional phones to the range in coming months.
15 November 2012

GET YOUR HANDS ON THE HOTTEST DEVICES, EVERY YEAR WITH VODAFONE RED HOT

Rent a smartphone, with no upfront costs and change it every year Talk and text as much as you want and get loads of internet with Vodafone Red Hot Truly unlimited calls and texts available for the hottest handsets

Vodafone UK is today launching Vodafone Red Hot, its first plan designed to allow pay monthly customers to rent some of its hottest phones, changing them every year, without the need to make a large payment upfront. Building on the successful introduction of Vodafone Red, Vodafone Red Hot gives customers unlimited calls and texts, 2GB of internet and WiFi on a 12 month contract.

From £47 a month, Vodafone Red Hot is available on three handsets and includes insurance, a screen protector and a personalised phone case as standard. At the end of 12 months customers can either choose to extend their contract, or swap the phone for a newer model.

The decision to offer customers the ability to rent a phone comes on the back of customer research that demonstrated that many people wanted to change their phones more regularly, but did not wish to make a large initial contribution at the start of their contract. Florie Brizel, Mobilologist and CEO of Los Angeles-based Brizel Media, explains further on our official blog, Vodafone Social http://blog.vodafone.co.uk/redhot/

Srini Gopalan, Consumer Director, Vodafone UK said "We've been working incredibly hard to simplify the price plans we offer to customers. Vodafone Red Hot marks another way for customers to stay one step ahead of their friends, having the latest technology in their hands. Coupled with unlimited calls, texts and a massive amount of internet, we think there will be many customers who will see this as a great choice."

Unlimited means unlimited Vodafone Red Hot plan offers unlimited calls to all UK mobiles –not just other Vodafone customers – and standard UK landlines, with no restrictions on how long a customer can talk or how many people they call.

Vodafone Red Hot will be available through Vodafone's retail stores across the UK.

For further information visit vodafone.co.uk/redhot