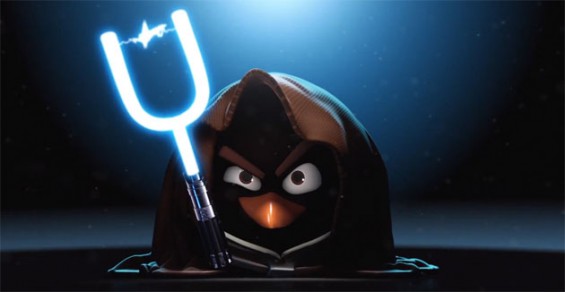 Luke, use the birds Luke.
Never mind the fact that Star Wars is now Disney owned, today is a massive day because Angry Birds Star Wars has arrived. Download links are available below, and we really won't waste your time by typing too much more because, let's face it, you will be downloading it and you will be playing it. Heck, you might even buy the fluffy toys that go with it.
🙂
Update – We have the iPhone / iPad links below. The iPhone version is 0.99c but do try this code out – 46WWW6ETXH4M. The iPad version is $2.99 (try this code YRKJPHT3ERET) . The Android version is here (for free) but there is also a HD version for £1.99.
Don't forget, if you want all the latest app and gaming news, head over to our sister site, thecoolgamer.com.
By the way, we've grown used to the Angry Birds skipping over Windows Phone, but don't worry…
Angry Birds Star Wars is available for Windows Phone too!!
Anyway, I'm off to download it before anyone realises that I've Pricess Leia in her slave costume as my new backdrop…
Links – iPhone – iPad – Android (free) – Android HD version – Windows Phone