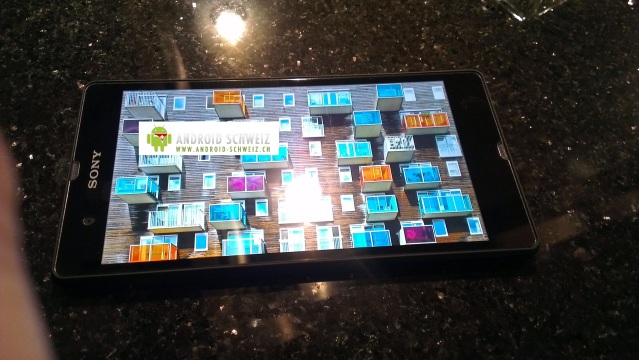 Photos have appeared on a Swiss website of a new Sony flagship phone. Unlike a recent Sony handset leak, which was just an elaborate hoax, this looks much more credible.
The site – Android Schweiz – claim the photos are of the C6603 "Yuga" handset and even give details of the specifications:
5 inch, 1080p full HD display
1.5GHz quad-core processor
2GB of RAM
12MP main camera
Unibody design with non-replaceable battery
Glass back (like the Nexus 4 and iPhone 4/4S)
Android 4.1.1 Jelly Bean
Dedicated camera button
MicroSD card slot
HDMI output
The design is a departure from Sony's current Xperia line-up, but it looks stylish and sleek without loosing the brand identity.
The C6603 Yuga has been nothing more than a rumour and some benchmarks until now, but it looks like the speculation surrounding it being Sony's new flagship phone may be accurate.
I, for one, would be very tempted with a 5 inch Android phone, and if we're not going to get the HTC J Butterfly any time soon then this would be on my shopping list (assuming it's not a hoax!).
Do you think Mr. Bond would be returning his Xperia T to Q if 008 turned up to the Christmas party with one of these?
Source: Android Schweiz