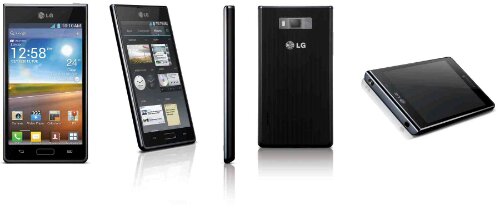 LG are all over the place at the moment. Mainly down to the excitement about the upcoming Nexus 4.
Their older phones are obviously going to have to be sold off quickly before then. First in line is the Optimus L7.
Expansys have dropped the price to £159.99 which you can get here. The price last for the rest of the day or until the stock runs out.
The specs are pretty mid range:
CPU : 1GHZ
System : Android 4.0 (Ice Cream Sandwich)
Display : 4.3 inches
Memory : 1GB RAM
If you're after a cheap Ice Cream Sandwich device then this might be the one for you.
Putting together Ice Cream Sandwich, superb styling and a super bold 4.3 inch NOVA display with best in class screen brightness and colour rendering, LG's Optimus L7 provides a premium smartphone display at a superb small-screen price.
Striking a very slim 8.7mm profile, the LG Optimus L7 features the soon to be iconic angular design that is seen across the L-style series – think big, but staying elegantly slim. Fantastic new graphics and menus from Android's Ice Cream Sandwich operating system powered by a 1GHz processor make the L7 easy to master and you'll be able to save every memory thanks to a 5MP camera and 1080p full HD video recording capabilities with Geo-tagging and LED flash technology.