Companies get in touch regularly asking us to take a look at their products. It's part of the job I favour.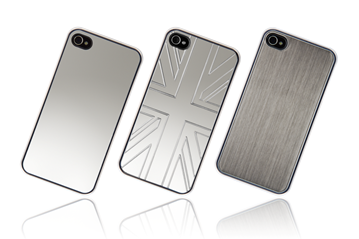 Recently I got a QDOS Metallics case in the post. I had an iPhone 4S which has now made it's way to a new home, my Dad. Before it went I had chance to use the case and I'm glad I did.
The one I have has a cool brushed effect (in the above image, the one on the right). When you think of Polycarbonate and brushed metal effects, do you think the same as me. "It won't look right"? Surprisingly it does, the sleek fitting case looks like it has a slice of metal inside.
When you put your device in the case it sits in quite tightly. Here's a little tip, put the side of your device with the mute switch in first. Once the device is in, with the precise cuts in the polycarbonate you can easily access the ports and switches. Nothing is obscured unlike some other cases.
Although QDOS report the case as being scratch proof. It's not something I would be willing to test. Why damage it unnecessarily? The case seems strong but as it's polycarbonate there's always the risk of cracking it.
I did drop the device but it was only about a foot, the device and the case come out unscathed which is pretty impressive for a case like this.
Here's a a cut from the Press Release that explains a little more…
Blending industrial design and the electronic age, the new distinctive Metallics cases are made from hardwearing polycarbonate said to be as strong as steel but as light as cork, great for today's gadget hungry user on the go. Designed to preserve the look and feel of the iPhone, the polycarbonate has been layered to emulate the double glass finish of the device. To ensure the aesthetically pleasing designs withstand everyday impacts and retain their shape, each graphic is embedded deep within the polycarbonate, guaranteeing fade, peel and chip resistance. The stand-out finishes have been specially designed to replicate both treated metal and mirrored glass using a number of innovative artistic techniques. These durable cases fit snugly round an iPhone 4/4S offering easy access to all sockets, buttons and camera lenses. All devices remain easy to use whilst the unique bevelled outside edge provides rugged protection and reinforced grip.  The transparent sides also eliminate the possibility of dust creeping in and knocks to the phone.
If you're looking for a fashion accessory to brighten up your device and add some protection, look at this one.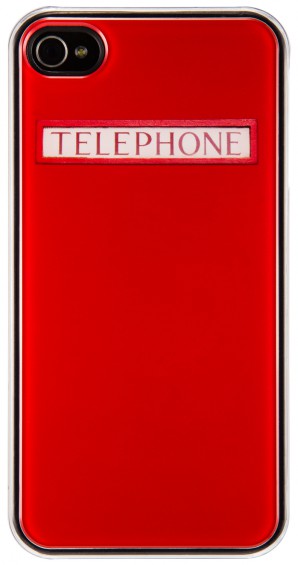 There's plenty more cases available from www.qdossound.com from £19.99. Take a look at the variety of designs if you see one you like, go for it.